6 Tips and Tricks for path of exile 3.0 Beginners need note
PoeCurrencyBuy
Date: Aug/17/17 08:39:04
Views: 2005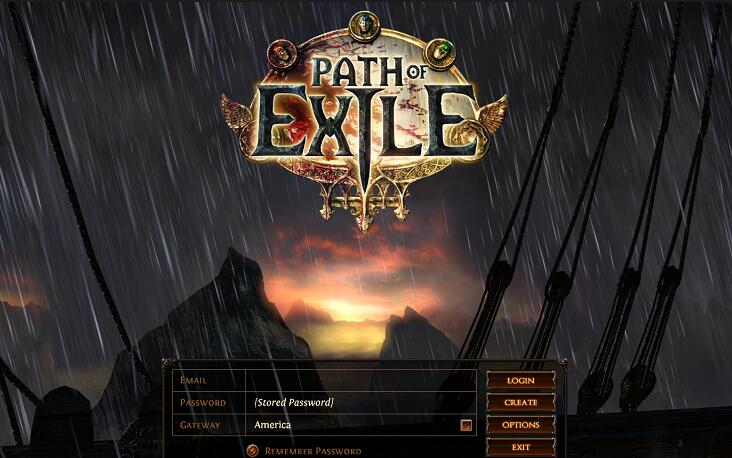 1. Do not jump straight into hardcore
The first thing that you will have to decide after opening Path of Exile is which league to join. Leagues are the world instance that your character belongs to, with a challenge league being a temporary instance that is usually introduced with a new update. There is often a challenge league available, with the current one being Harbinger, while you can also choose to play a Hardcore variant of either the challenge league or Standard.
Don't choose to start a hardcore character if this is your first time playing. While you won't lose your character like you would in other games that use permadeath, you would have to start a new character if you want to carry on in that league. Take your time to learn the game in either the Standard league or the current Challenge league.
2. Finish the side missions
There aren't many side missions in Path of Exile. Some are given alongside the main missions by NPCs in town, while one of the eight forsaken masters NPCs can always spawn in maps to give players a quick mission in the area.
All of these give you experience towards leveling your character. Some masters can be used as vendors to either buy or sell unneeded items, although they only appear in certain towns after completing the first quest for them. They can also give you daily missions later in the game when you have your own hideout. Side missions from other NPCs can sometimes give you useful items as well as books that grant you extra skill points.
3. No need to buy from vendors
Vendors should always be used to sell items that you have picked up along your journey and that you don't need. You will gain currency items that you can then use on other items you find.There isn't any need to buy the majority of items from vendors, although you may need to for certain skill gems and currency items. Weapons and armor should not be obtained this way as you will be able to find weapons easily from mob drops, and as you level through the game you will be replacing these anyway. If there is something more specific that you want at the end of the game, you are better off trading with another player or buy form poecurrencybuy.com
4. Don't let the skill tree be intimidating
When you first open up the skill tree in Path of Exile: Fall of Oriath it's incredibly easy to feel intimidated by the sheer number of options you have to help shape your character. With that being said, you don't need to focus on it too much to start with.
Your first skill point can go into one of two small boosts and from there you can venture through the skills as you progress. Starting areas for other characters aren't out of reach for you either, although it will take longer to get there as you would expect. By then you should have a better idea of what you want to do with your character, too.
5. Either experiment or go by a build guide
For some new players, it will be more beneficial to go straight into the game and experiment. While you may find yourself creating new characters if one doesn't work out, over time you will get the personal satisfaction from learning Path of Exile's mechanics. This way you can experiment with different ways to play the game through different weapons and skill gems.
For others, all of this may be too daunting, and you may learn better from following someone else's build while you enjoy the game for the first time. Fortunately, the Path of Exile forums has areas for each class where veteran player post detailed build guides. Usually, they include the skill tree at different increments and are based on a style of play or a specific gem. They are often made with end game content in mind, so during the main acts you won't usually have issues with progressing through the game.
6. Use your flasks
You have access to five flasks in Path of Exile: Fall of Oriath which can be replaced while progressing through the game. You have ones for life and mana which will help you if you are near death or don't have enough mana to use your skills. There are also other variants you can pick up like the Quicksilver flask, which raises your movement speed for a specific period of time.
Because they don't disappear after being used they can help massively if you know you're going to be coming up to a difficult boss. Usually, they have a couple of uses before they are fully depleted, which you can then refill by killing enemies.
Lastest POE Builds, News and Guides