Get your Fastest & Strongest PoE 3.10 Delirium CoC Ice Spear Assassin
PoeCurrencyBuy
Date: May/11/20 06:28:15
Views: 5138
Are you still distressed that your build is not strong enough? Let's take a look at the Fastest & Strongest CoC Ice Spear Assassin we prepared for you. With those equipment you will have: Fastest Delirum Mapping Speed, High Dps 100M AF, All Boss Killer and 100% Delirum
PoeCurrencyBuy showed you all the equipment of this build also have related league endgame videos. If you want to achieve the effect shown in the video, you can search the poe market yourself and buy equipment. In addition, we want to tell you that you can buy all the equipment from us! Just contact our and buy PoE 3.10 Delirium CoC Ice Spear Assassin Gear, those all B.i.S gear will be own you instant!
We guarantee that the gear you get is exactly the same as in the screenshot!
If you are tired of slow leveling, we also provide professional manual PoE Power leveling service! Absolutely safe and reliable!
PoB Link: https://pastebin.com/JFXL5hzi
PoE 3.10 Delirium CoC Ice Spear Assassin Full Gear: https://www.poecurrencybuy.com/power-leveling-pl-items
Fast Delirum Mapping
Ruthless Boss Killer within 3 sec!
Endgame Boss Fight Shaper
Endgame Boss Fight Level 8 Sirus
Endgame Delirum Farmer
Full B.i.S Gear 100M DPS!
Weapon
​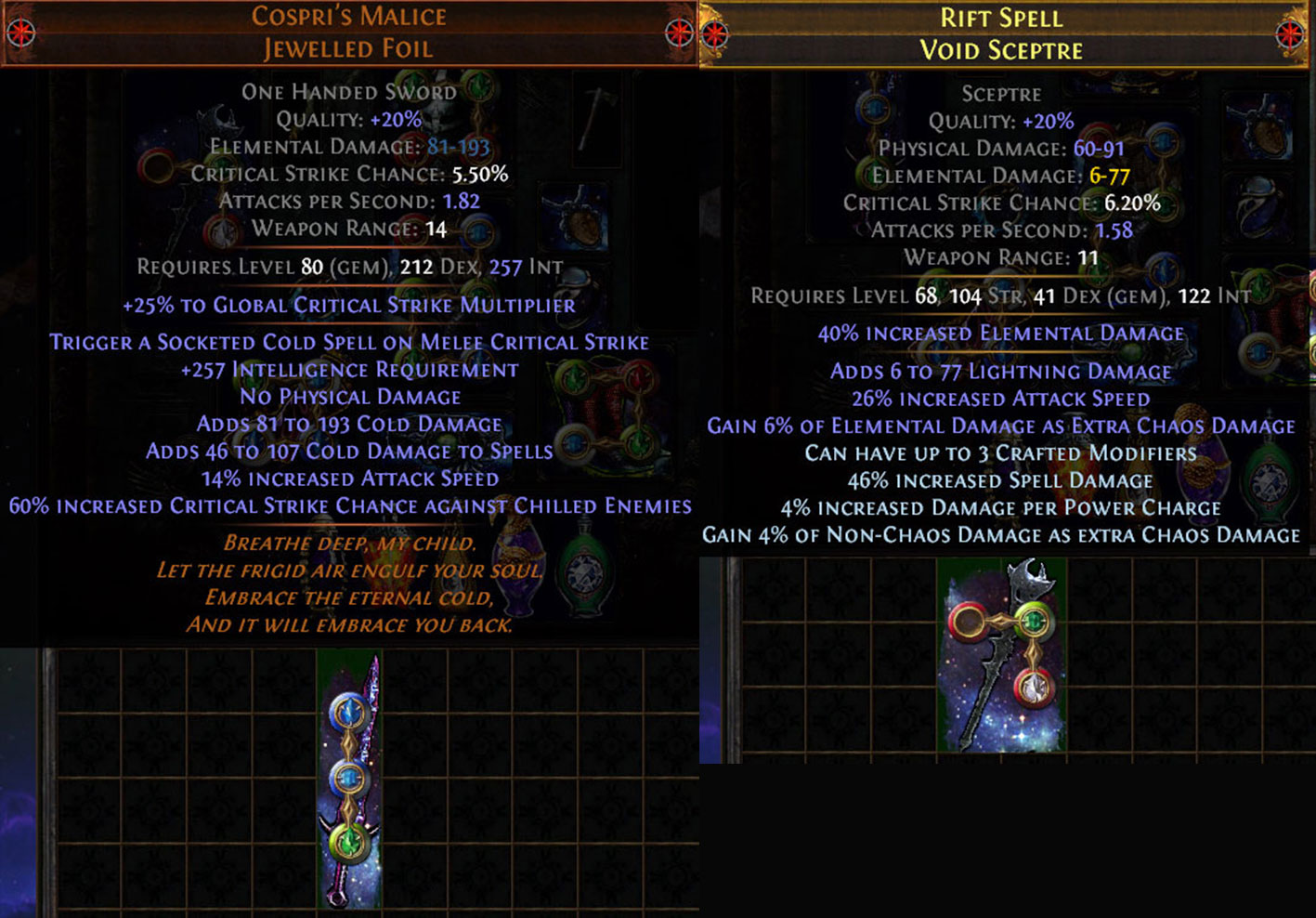 Armor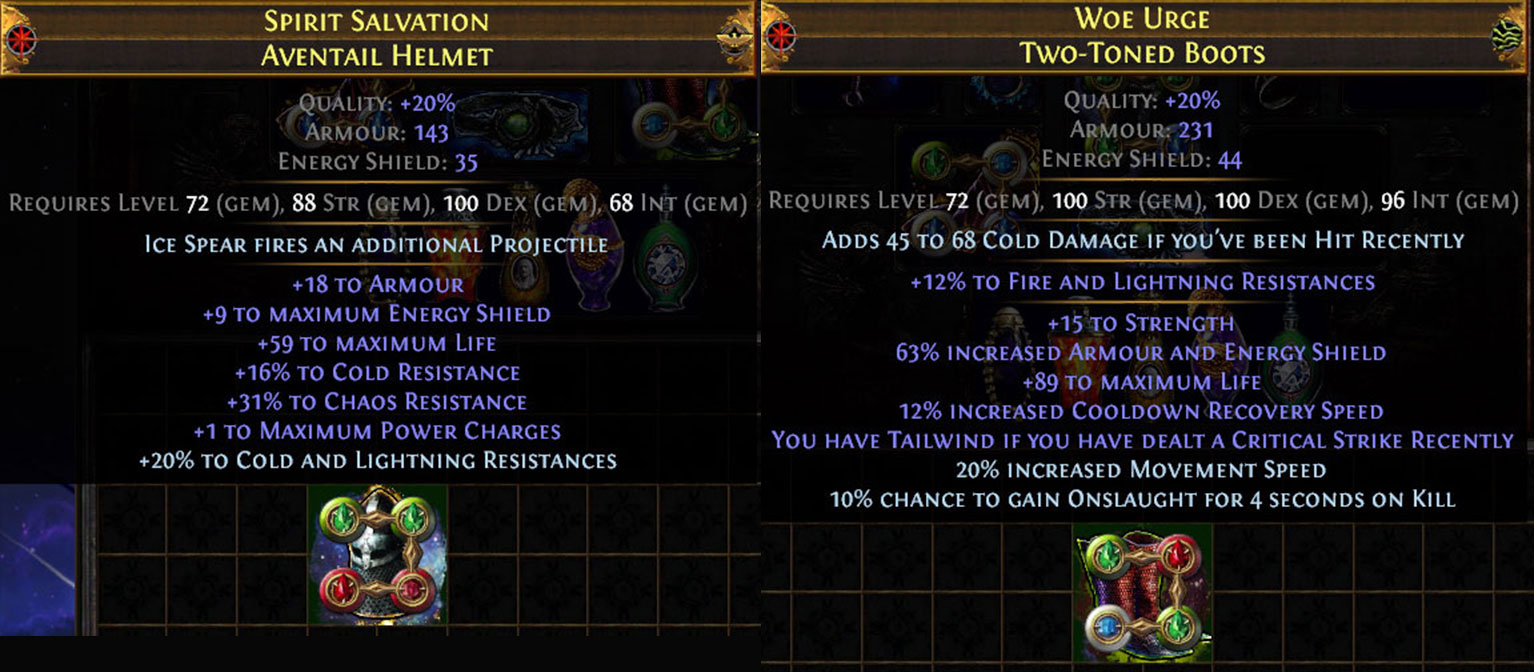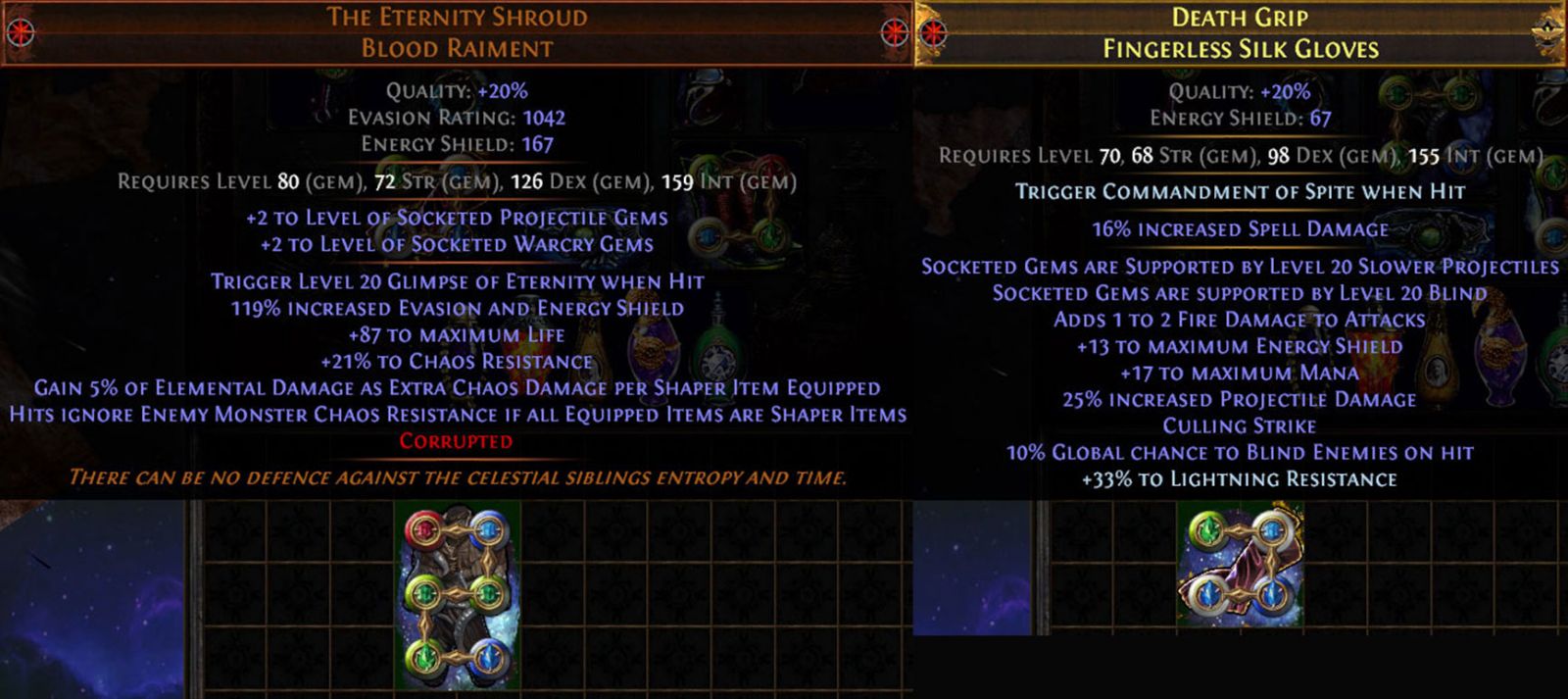 Jewellery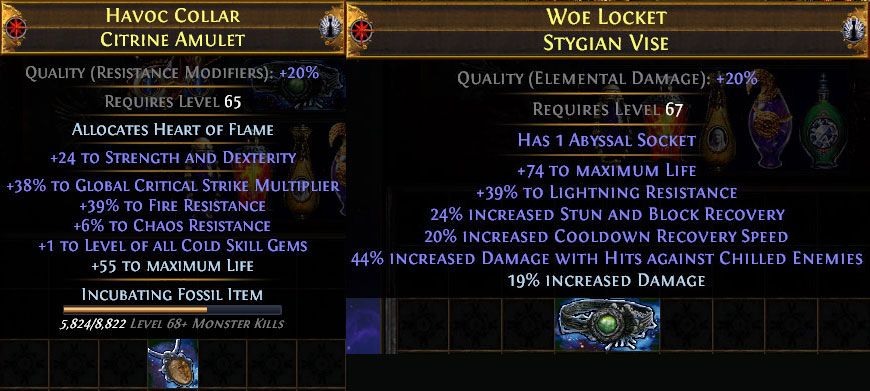 Jewels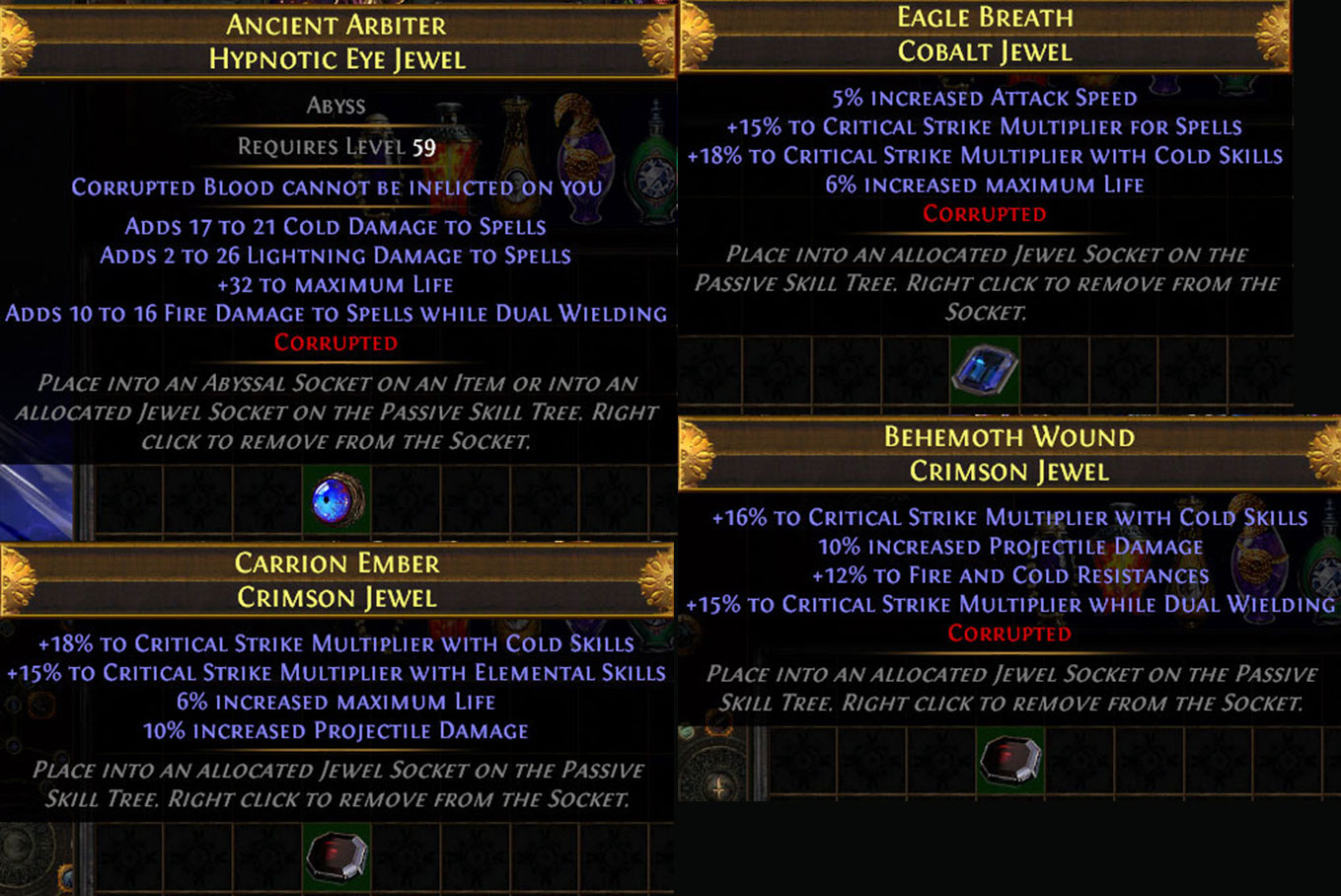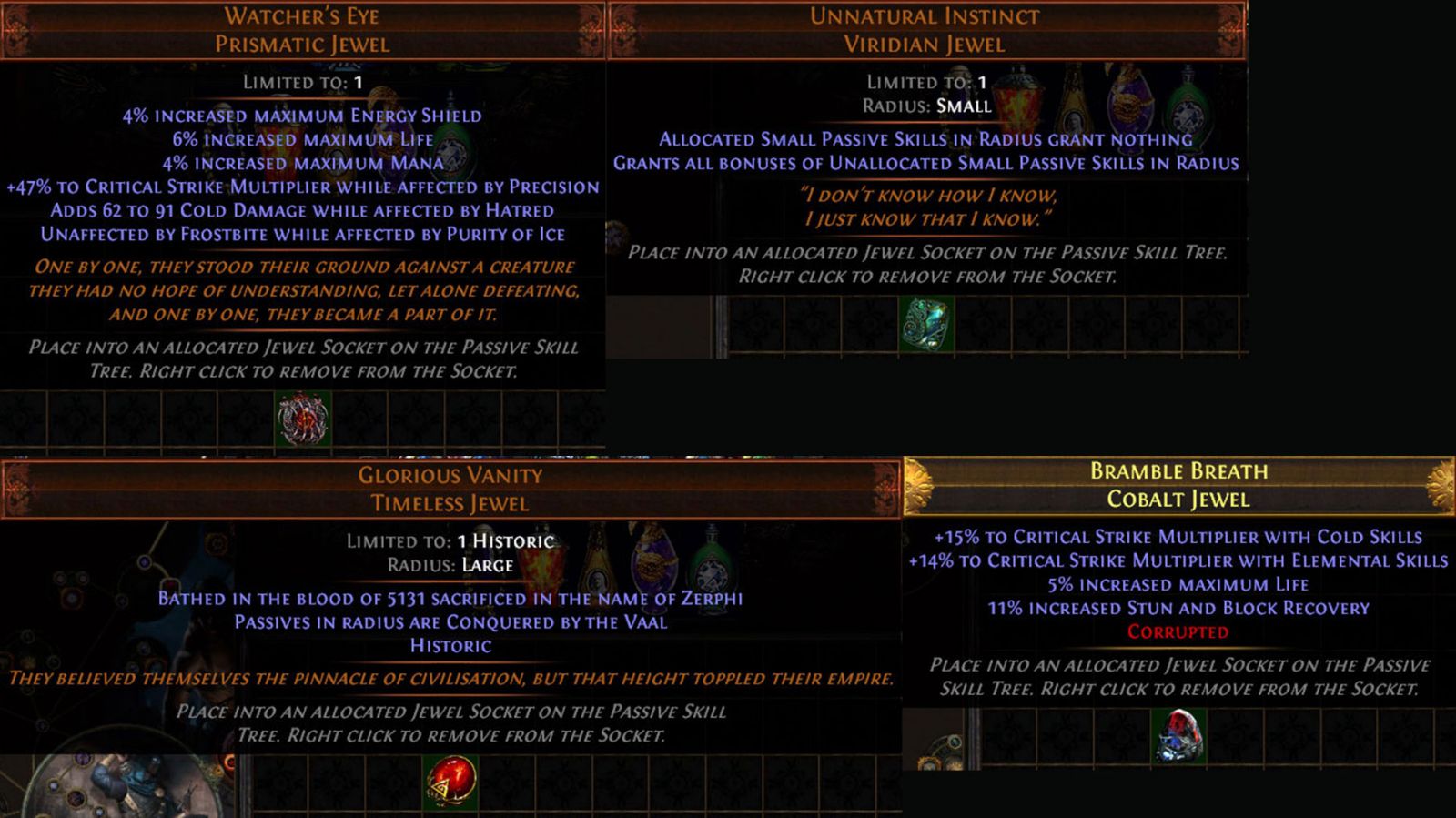 Lastest POE Builds, News and Guides