Path of exile Path 2.6 Fixed Bug
PoeCurrencyBuy
Date: Mar/02/17 05:20:05
Views: 2091
One day after path of exile path 2.6.0 will be update,in the path of exile website publish some bugs fixed at this version,poecurrencybuy editor arrange by importance list here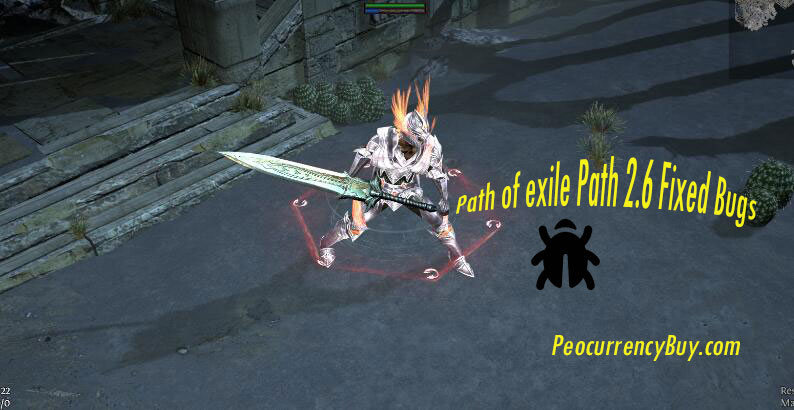 Phase Run now cancels properly if a channelling skill renews
Fixed an issue where Shield Charge had two separate damage modifiers at gem level 2 and above, which displayed as "Deals 50% base damage, Deals 101.2% of base damage". These have been combined into one modifier.
Fixed a bug where the Shaper audio was swapped in the Phoenix and Minotaur maps.
Removed the invulnerability buff applied to Izaro when he is waiting to flee from his arena. This fixes an issue where Izaro would attack, but couldn't be attacked back, preventing Life Leech.
Monsters holding a Remnant of Corruption now correctly indicate that they cannot have life leeched from them.
Maraketh Two Handed Axes now have 50% increased local Critical Chance, up from 25%/25%/40% on Talon Axe, Dagger Axe and Fleshripper
Fixed some issues with walkability being blocked in the Forge of the Phoenix map.
Fixed a bug where after a league merge, it was possible to get into a bad state where some Shaper's Orbs could never drop
Fixed a bug where the the lighting environment could be incorrect after completing a Zana mission inside another map.
Fixed a bug where Ball Lighting would sometimes play its audio a second time before it expires.
Fixed further issues with fog of war visibility on the Atlas screen.
Fixed a bug with the Ancient Ruins where inaccessible monsters could spawn, occasionally making certain Master missions impossible.
Fixed a bug where Labyrinth/Trial traps would do too much damage to you if your energy shield was protecting your mana instead of your life.
Lastest POE Builds, News and Guides