PoE 3.17 Royal Event Twitch Drops
PoeCurrencyBuy
Date: Mar/04/22 09:17:48
Views: 1918
The rescheduled Royal Event is about to start at 11 am on March 8th PST, and in addition to great prizes, watch the live stream to get pets and wings!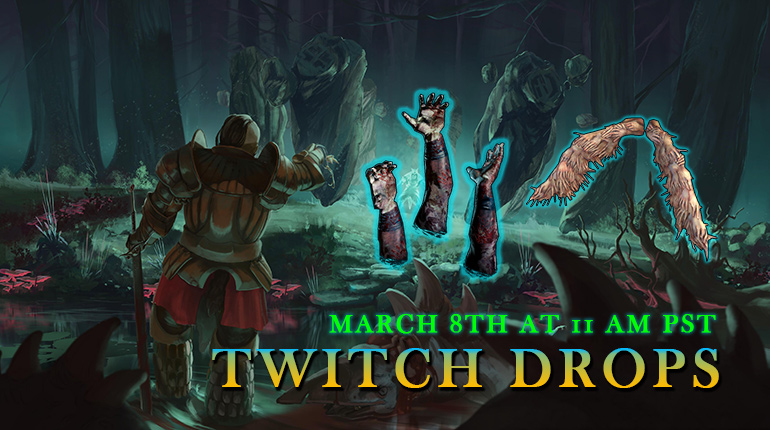 Twitch Drops will be available for viewers on all Path of Exile channels. They will be enabled when the event starts and will be available for 5 hours. After 30 minutes of watch time, you'll be awarded with the Grasping Hands Pet and after 2 hours of watch time, you'll be awarded with the Hand Wings.
You must link your Path of Exile and Twitch accounts to be eligible for the drops. If you haven't already done so, follow these instructions so you don't miss out!
Step 1: Log into Path of Exile website.
Step 2: Click here to check your Twitch Settings.
Step 3: Link your Twitch account or click 'update permissions' if you've linked your account previously. Once your account is linked or your permissions have been updated, this page should say 'Your account is eligible to participate in Twitch Drops'.
After you have accumulated enough watch time to earn your Grasping Hands Pet and Hand Wings, you must redeem them from your Twitch Inventory before they will be available in your microtransactions list in Path of Exile.
Tune in on March 8th at 11 am PST at twitch.tv/twitchrivals to check out the action live!
Lastest POE Builds, News and Guides