POE 3.4 Witch Necromancer Summon Phantasm Build - Fast Clearning Speed & Low Budget
PoeCurrencyBuy
Date: Sep/20/18 09:00:06
Views: 5061
"Embrace the serene power that is undeath"

The Necromancer is a class that mainly focuses on summoned minions. The skill tree covers a broad range of minion stat bonuses, but also bonuses specific to zombies, skeletons, and spectres.
Delve league has super insane new uniques: Soulwrest - Give you 20 Phantasms with crazy clear speed. You only need 6 sockets on staff and have available 6L on body armour. Since Phantasms use very similar auras and jewels like Raging spirits and GGG buffed minion accuracy on tree, added new gloves Command of the Pit. Now we have 20 phantasms and 20 Raging spirits with crazy clear speed and single target DPS at the same time.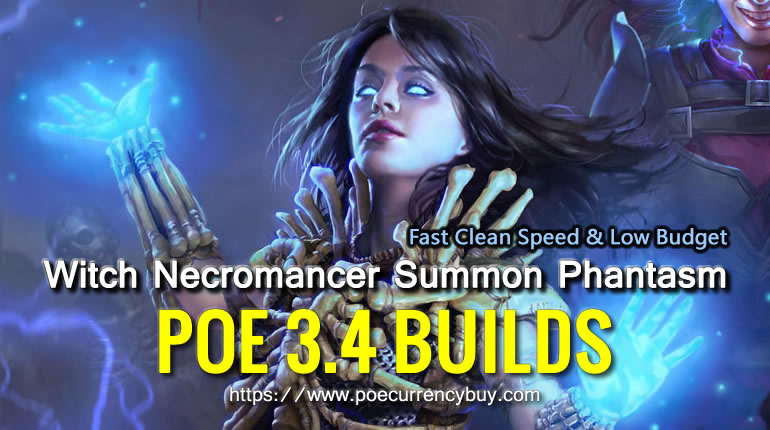 Skill Tree
Ascendancy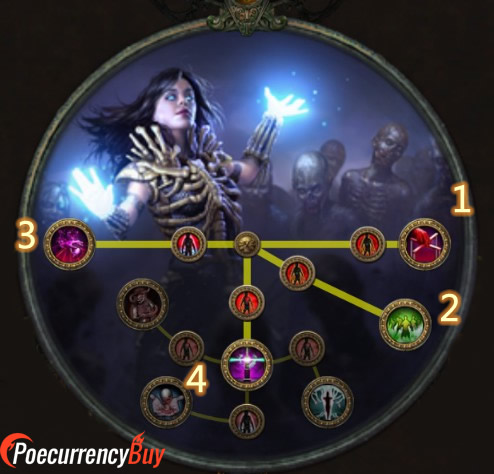 Bandits
2 point
Pantheons
Soul of Lunaris, Soul of Shakari
Passive Tree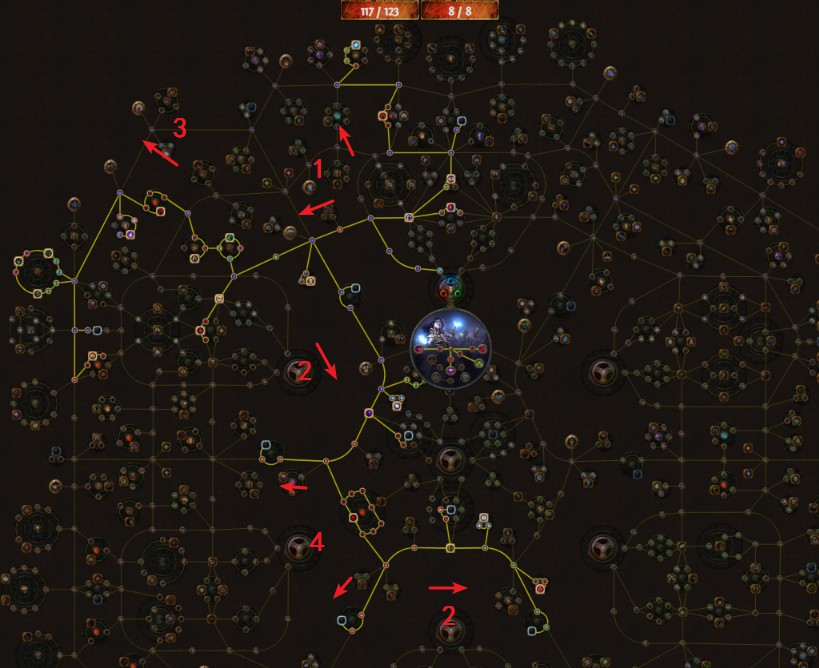 Gems Setup
- Staff
Summon phantasm on kill - Minion damage - Faster casting - Controlled destruction - Physical to lightning - Greater Multi Projectiles
For boss: Replace GMP to Slower projectiles. If you have colour problem, you can replace Added fire damage with physical to lightning
- Body armour
For mapping: Minion damage - Melee physical - Empower(4) - Element damage with atk - Melee Spash
For boss: replace Melee Spash with Multistrike. Empower(4) is expensive and you might have colour problem, some gems could work: Minion speed, added fire damage, physical to lightning, elemental focus
- 4 links: Stone Golem - Raise Spectre - Minion and totem elemental resistance
- Auras: Hatred - Generosity - Wrath.
Haste is the best for mapping. You can replace with Wrath for boss.
- Dececrate and Flesh offering
- Phase run - Increased duration Permanent Phase run. Clear faster and boss fight safer.
Gear
Overview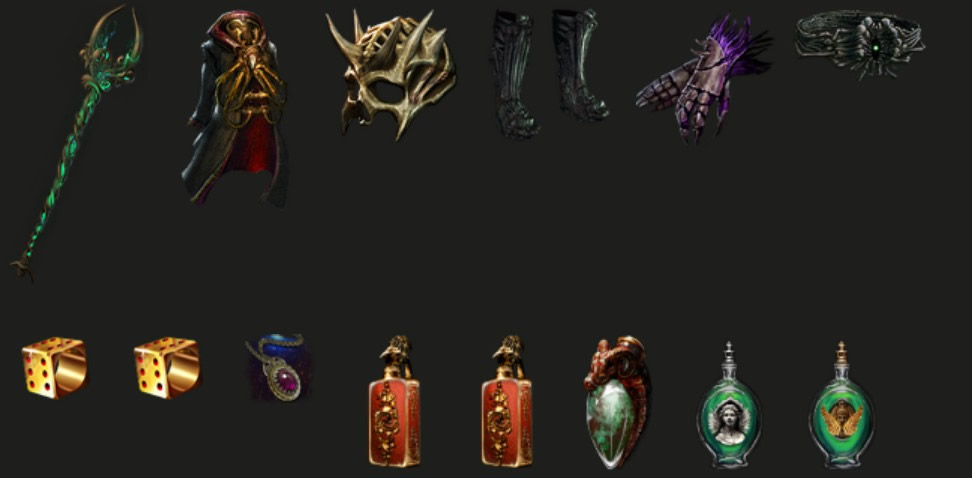 Weapon
Soulwrest Ezomyte Staff. New staff for phatasms. You only need 6 sockets to make it work. Looking for high roll physical damage for minions and cast speed
Helmets
Rare bone helmet. There is no enchantment on helmet good for both phantasm and SRS.
Armours
The Covenant. Your Raging sprits gems place here.
Gloves
Command of the Pit. Give your Raging spirits +1000 accuracy. With some increase accuracy for minions on skill tree. SRS chance to hit >90%. Huge buff. You only need 1 abyss socket
Belts
rare belt with life and resistances.
Boots
Bubonic Trail. The most important reason is this boots give you skill Death Walk. So while you walking, Phantasms auto be summoned. You don't have to resummon them everytime.
Rings
rare rings with life and resistances, some missing stats. If you have unset ring with +3 level socketed gem, put flesh offering on it.
Amulet
rare amulet grant lv 22 haste. Haste need a lot of dexterity requirement.
Jewels
All jewels are ghastly eyes jewel. Looking for
- Tier 1 flat physical damage for minions. Best mod for damage, work for both phantasm and SRS. With the staff, you can easily have >100 physical damage for your minions (Flat damage only have 85% value on Raging spirits for balance). Remember lv 20 SRS only have 222-333 physical damage.
- Minion damage if you cast a minion skill recently.
- Minion movement speed. SRS is melee minion, so minion movement speed is very important for clearing.
- minion atk, cast speed, flat minion elemental damage.
- Life, resistances.
Leveling
If you are new to summoner, it might help
Level 1-8: using freezing pulse
Buy Melee Splash, Minion damage. Link it with raging spirit
Take raise zombie from quest. Link it with melee splash, minion damage too.
Add added fire damage to SRS
- Act 2: Add melee physical, Minion speed. Take Clarity for mana regen
- Act 3: Buy Hatred, Raise spectre
- Act 4: Stone golem.
Keep using srs till level 62. You can use Soulwrest. Phantasm will clear everything.
Gears: Looking for boots have movement speed. Use 2 Quicksilver flask. Lv 26 buy Mark of the red covenant.
Lastest POE Builds, News and Guides