POE 3.5 Templar Inquisitor Starter Blade Vortex Build (PC,XBOX,PS4)- High DPS, Fast Cleaning, Budget Friendly
PoeCurrencyBuy
Date: Nov/27/18 08:57:18
Views: 2792
"Drink deeply from God's chalice, for the faithful will never find it empty"
The Hierophant offers a mixture of non-conventional sources of damage, defenses, and overall utility aimed towards spell and totem users. They have access to additional totem limit, with totem enhancements and bonuses that scale with additional totems to accompany it.
This build have over 1.5 millon DPS against Shaper, you can fast map cleaning and kill shaper in 5 link. So this guide you will see some good build that has a lot DPS and can be a league starter.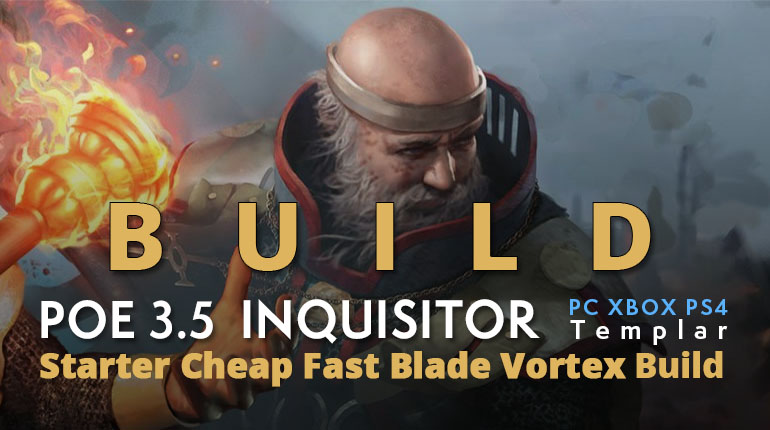 Quick Jump
Pros & Cons
Pros
+ Over 1.5 millon DPS against Shaper
+ Fast map cleaning
+ Not very expensive
+ Can kill shaper in 5 link
Cons
- not a tank, you have to dodge some damage
- Hard leveling because of low dexterity in beginning
- I am not sure about hardcore but it should be fine
Skill Tree
Ascendancy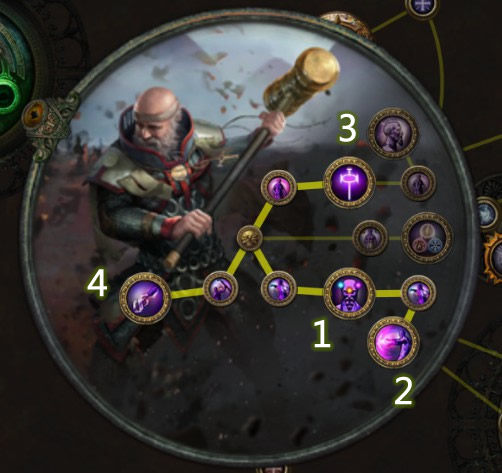 Righteous Providence -> Inevitable Judgement -> Sanctify -> Instruments of Virtue
Bandits
This quest is given to you by Eramir in the Forest Encampment after you complete Through Sacred Ground or talk with any of the bandit leaders. There are three different bandit leaders. You can either side with one of them (and kill the other two) to get the respective reward or you can kill all of them to get the reward from Erami - from Gamepedia
Alira
Pantheons
Passive Tree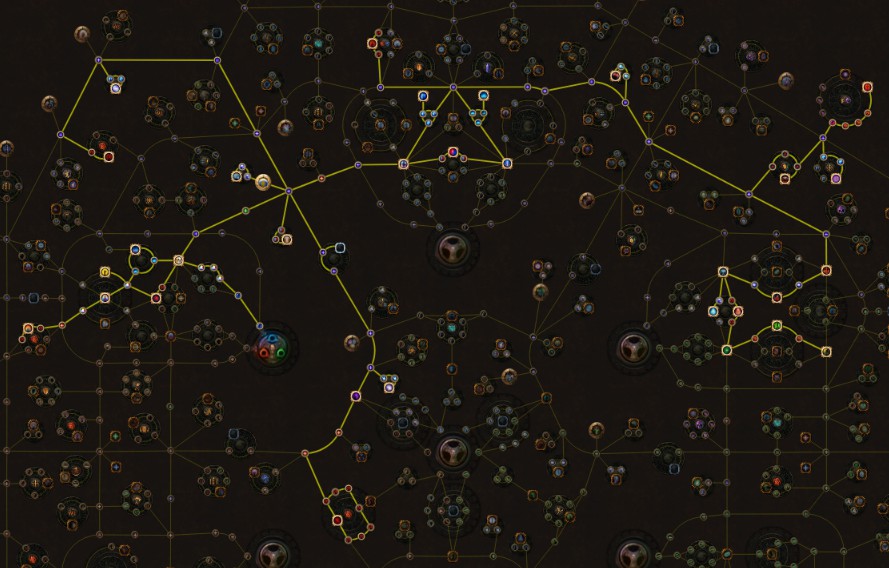 Gems Setup
Blade Vortex
Blade Vortex + Physical damage to lightning + Controlled destruction + Concentrated effect + Hypothermia + Critical damage
Orb of Storms
Orb of Storms + Arcane surge + Power Charge on Critical

Movement setup
Shield Charge + Faster attacks + Flame Dash
CWDT
Immortal Call lvl 1 + Cast when damage taken lvl 1 + Blind up 20 lvl + FireStorm 1 lvl
Golem
Summon Ice Golem + Cast when damage taken
Increased Duration
Increased Duration + Vaal Righteus Fire + Blood Rage
Clarity
Clarity lvl 16 + Enlighten
Herald of Ice and Hatred stay separate.
Gear
Overview
Starkonja's Head, Inpulsa's Broken Heart, Gemini Claw, Fossilised Spirit Shield, Sorcerer Gloves, Steelscale Boots, Essence Worm Unset Ring, Ruby Ring, Jade Amulet, Stygian Vise + Hypnotic Eye Jewel, Catalysed Hallwed Hybrid Flask Of Staunching, Avenger's Diamond Flask Of Heat, Atziri's Promise, Perpetual Quicksliver Flask Of Adrenaline, Taste of Hate
Mods that we don't want to see on maps
Physical/Elemental reflect
Players are Cursed with Temporal Chains
Players cannot Regenerate Life, Mana or Energy Shield
No Leech
- X% maximum Player Resistances
Leveling Tree
Our build needs a lot crit chance, hp and mana for MoM
Lastest POE Builds, News and Guides