[Harvest] PoE 3.11 Shadow Ball Lightning Saboteur Easy Build (PC,PS4,Xbox,Mobile)
PoeCurrencyBuy
Date: Jun/09/20 08:11:39
Views: 26388
This PoE 3.11 Harvest Shadow Ball Lightning Saboteur build is not a "Top Tier" build, but you can clear ALL content (maps/shaper/uber elder/delver/blight maps/Conquerors/Sirius) with low budget. You can simply build a corn framework and have completely insane single target damage with some investment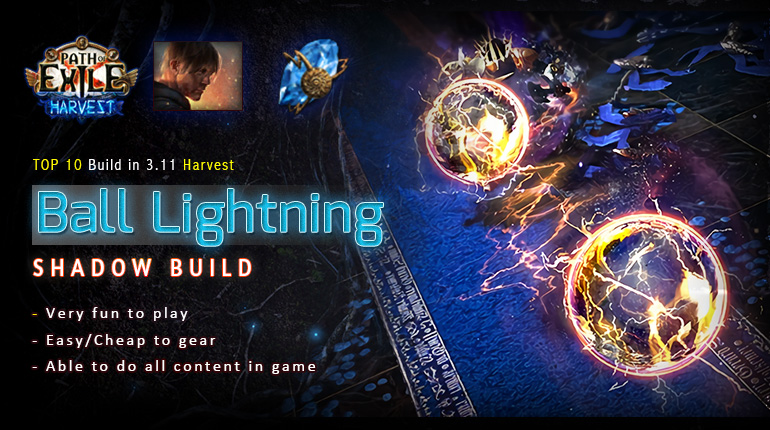 Quick Jump
Pros & Cons
+ Very fun to play
+ Completely insane single target damage.
+ Shock/Ignite/Freeze/Chill immune
+ Blinds nearby enemies
+ Decent Es on kill + regen
+ Able to do all content in game
+ Amazing defensive capabilities
+ Easy/Cheap to gear with room for lots of improvements as you get more currency
- Can be pretty expensive to fully min/max yourself for end game gear
- Low Life Version is much better but needs currency and not really league start viable
- Requires a lot of key spamming for flasks + single target + detonate
Skill Tree
Ascendancy
Pyromaniac - Born in the Shadows - Bomb Specialist - Explosives Expert
Pantheon
Minor God - Shakari. Simply makes you immune to poison.
Major God - Soul of Lunaris
Bandit: Help Alira for the 5 mana regen/s, 15 to all resists, and 20% crit multi
Passive Tree & PoB
Path of Building Link: https://pastebin.com/ViHSMWY3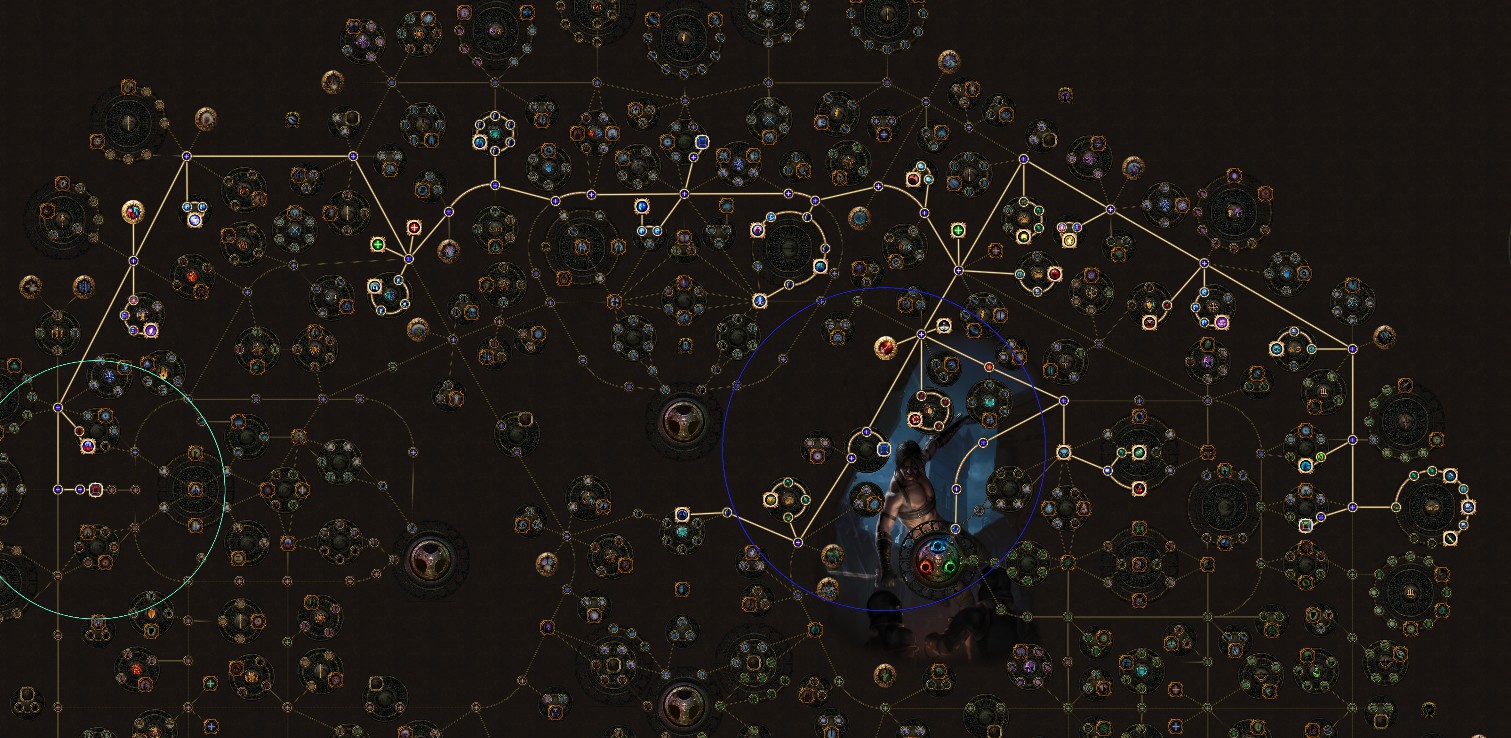 Gems Setup
Body Armor 4L: Ball Lightning - High-Impact Mine - Minefield - Slower Projectiles
5L Trap and Mine Damage
6L Awakened Added Lightning Damage
3L Setup: Flame Dash - Faster Casting - Portal
3L Setup: CWDT (level 8) - IC (level 10) - Wave of Conviction (level 12)
4L Setup: Zealotry - Precision (level 1) - Blood Magic - Enlighten (level 3)
4L Setup: Skitterbots - Val Discipline - Herald of Thunder - Enlighten (level 3)
4L Setup: Storm Brand - Curse on Hit - Conductivity - Culling Strike
Gear Setup
Helm
Hubris Circlet with ball lightning dmg enchant is the way to go. Craft yourself or buy one that has decent ES and the nearby enemies have -9% to lightning resistance fossil mod.
Weapon
Wand/Dagger with 100%+ crit chance for spells and +1 level of all spell gems along with a bit of spell damage is ideal. If you pour in exalts you can get some pretty crazy weapons with like +1 lightning gems AND +1 spell gems and some other stuff. Not needed at all, but the option is there.
Shield
ES base shield with 250-300 ES or more. +1 lightning spell skill gems is the super important mod, any block/res or anything else you get is a bonus.
Chest
Shav's Wrappings is the only way to go. We are a low life build after all.
Gloves
Fingerless silk gloves for the spell dmg implicit. Get a good amount of ES and some resistances.
Boot
Rare Sorcerer boots. I try to get 3 solid mods (2 suffix +1 prefix). So like High res + High Res + A solid ES roll. Then I multimod and add movespeed/cannot be chilled and cannot be frozen on them. I LOVE boots like these.
Belt
Crystal belt base with an ES roll + some res. Pretty cheap to buy or to craft.
Jewelry
Circle of Regret Topaz Ring. Go for herald of thunder buff effect and inc lightning dmg while affected by herald of thunder. These rolls can be divined to your pleasure. Going for any kind of attributes or str/dex implicits or w/e else you like could be great but can get very expensive. Then a rare moonstone ring with crusader influence on it. Gives a ES% along with a nice flat ES roll and some res. Finally for Amulet presence of chayula is the way to go because once again we are low life so it gives a ton of ES.
Enchants
Gloves - W/e you want.
Boots - Damage penetrates % ele resistances if you haven't killed recently (100% uptime because you are mines)
Helm - 40% Ball Lightning Damage
Flask
Diamond flask with "Your Critical Strike Chance is Lucky"
Mana Flask with "Flask Effect is not removed at Full Mana"
Quicksilver Flask for Movement
If you have budget: Bottled Faith, Cinderswallow Urn with "#% increased Critical Strike Chance during Flask Effect"
Quick Leveling Guide
VERY IMPORTANT: Build & guide is set up as a low life ES based miner. For leaguestart or leveling, it is MUCH better to do a life version. Ignore ES nodes, pick up some extra life nodes and go for life rolls on gear.
Explosive Trap super early and then icicle mines for Act 1. (Or can do w/e you want honestly).
At level 12/merveil grab arc and link them with blastchain mine support, trap and mine damage, and swift assembly.
At level 28 grab ball lightning and make sure to replace or throw in a slower projectiles.
Lastest POE Builds, News and Guides