Path of Exile 3.3.1: Two Incursion Rooms Added
PoeCurrencyBuy
Date: Jul/02/18 06:43:22
Views: 2632
In Incursion league, you can easily find that there is a total of 78 incursion rooms, with 22 upgradable variants and 12 non-upgradeable rooms(full list of rooms). And this is not enough, GGG has just announced that Torment Cells and Strongbox Chamber these new rooms will be added in Path of Exile 3.3.1.
You will be able to encounter these Incursion rooms just like any other room and they can be upgraded as usual. Torment Cells upgrades to Torture Cages, which upgrades to Sadist's Den. Strongbox Chamber upgrades to Hall of Locks, then Court of Sealed Death. Each room features what you'd expect: an Architect waiting to protect its home, plenty of monsters who will stop at nothing to kill you, and piles of loot should you successfully defeat the threats within.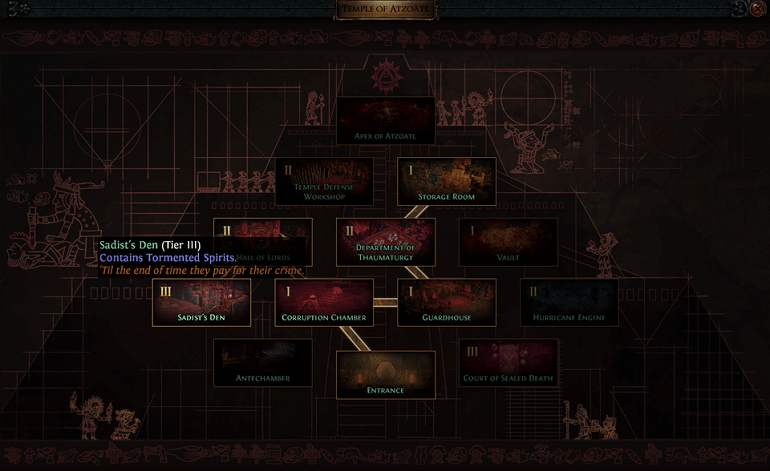 In the Torment Cells, you will find many Tormented Spirits just waiting to possess a nearby foe. Tzamoto, Architect of Torment awaits within. Do you dare allow him to become possessed?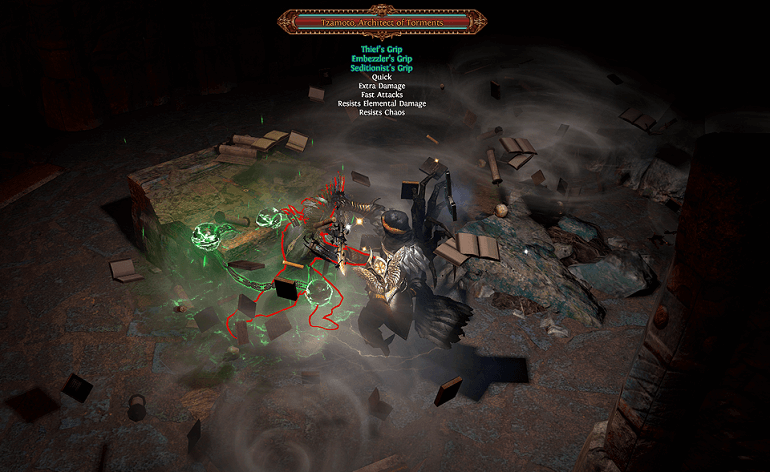 As you can see, the threats that can be found here can be quite menacing. Three Tormented Spirits can be found in the tier 1 Torment Cells, five in the Torture Cages, and seven in the Sadist's Den. Those of you that are working on completing your challenges will be happy to know that Tormented Embezzlers can be found in the Sadist's Den, which can help you finish 'Complete these Encounters I'.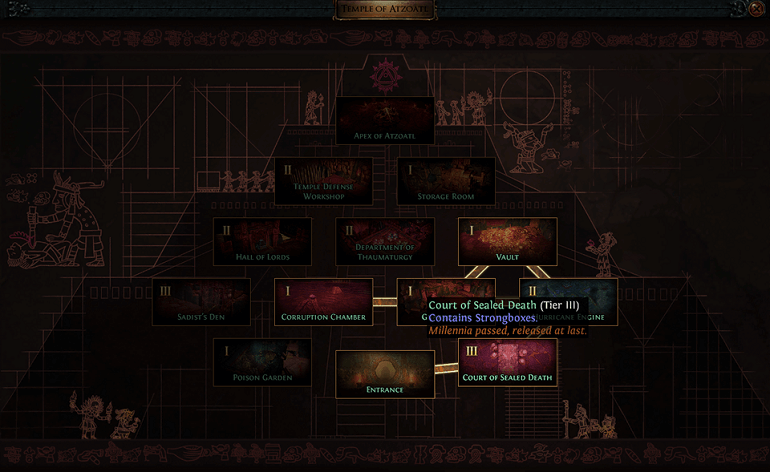 In the Strongbox Chamber, boxes and boxes full of danger and loot await you. In this room, Zantipi, Architect of Concealment protects his chambers. Just about every type of Strongbox can be found here, including Cartographer's Strongboxes as well as various unique Strongboxes.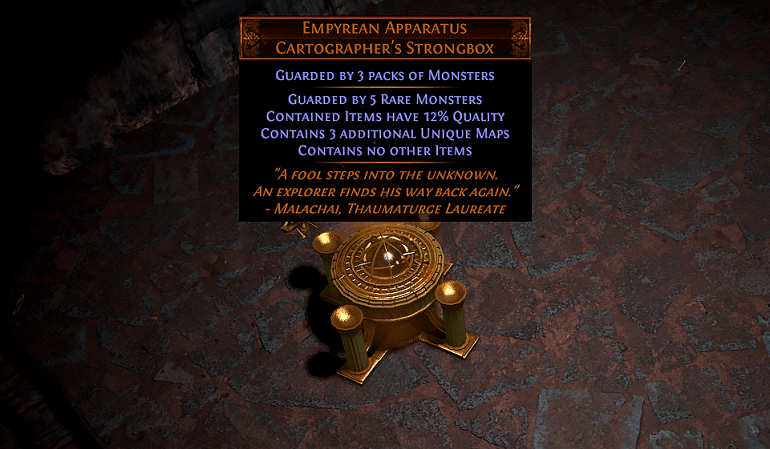 The number of strongboxes that you can find in a room depends on what tier of room you've upgraded it to, with two Strongboxes in the tier 1 Strongbox Chamber, four in the Hall of Locks, and six in the Court of Sealed Death, so you'll want to make sure you have upgraded this room at every opportunity in order to maximise your chances of getting these valuable rewards.
Will you to try these two new Incuriosn rooms in Path of Exile 3.3.1? Or do you have some better ideas about the rooms in Incursion league? By the way, if any of you want to buy path of exile currency, the PoE Currency shop that will first come to your mind should always be PoecurrencyBuy.com. We would be your strongest support in Path of Exile, so just as us for help at any time.
Lastest POE Builds, News and Guides