Path Of Exile 3.6 Synthesis League Revealed Details
PoeCurrencyBuy
Date: Feb/20/19 07:23:37
Views: 2535
GGG has published the information about new league Synthesis of Path of Exile through official forum. Since the born of PoE, many leagues have been presented. In the last league, Betrayal, PoE received the biggest change in 2018. Many players are waiting for the beginning league of 2019. Now it come
In PoE 3.6, Synthesis, players will meet a new NPC - Cavas. Cavas who lost his memory wander in Wraeclast. You need to help him find the truth behind his memory. Also you confront new challenge, new skill gems and new reward.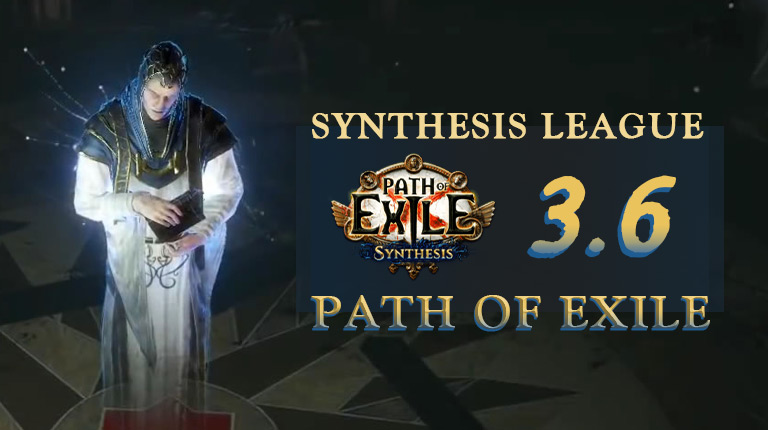 The Memory Map
You will meet new portals to Cavas' memory fragments in the plot, and look for the destination in fading memory fragment. Once you reach the destination and activate this part of memory, you can acquire a memory fragment. Last you can go through Cavas' Memory nexus through conversation with Cavas. Also you can connect his memory fragments to form a complete memory line. The fight of remote memory will be opened.( maybe you will meet certain boss). You can acquire special rewards. Memory fragments are unstable, so you can explore them in limited times. Before it disappears, you should plan your node path carefully.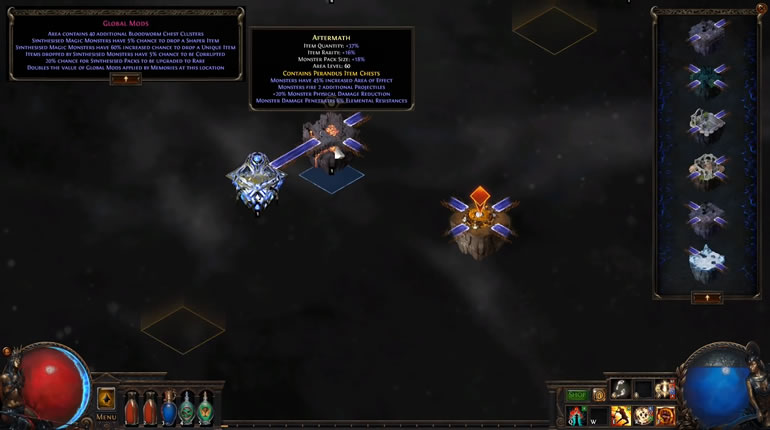 Memory fragments each have their own set of mods that affect the area, for example giving boosts to monsters or an increased chance to find rare items. Generally, those areas that provide greater challenges also provide greater rewards. Certain nodes will contain a special space known as a Memory Amplifier. These amplifiers can have various effects, with the example shown being one that doubles the effect of the mods of any fragment placed there. Some of the mods on memory fragments are global mods, which have an effect on the entire map and every area contained within it. This can lead to incredibly challenging, but rewarding, runs and are targeted at more experienced players, including streamers looking to impress their audience.
Fractured Items
Fractured items are new to PoE and can only be found within the memory areas of Synthesis. Due to the memories decaying, these items are damaged, meaning that some of their random properties are stuck in place. The number of the affixes cannot be modified by items changing numbers( Chaos orbs,Divine orbs, Orb of Alteration).
Synthesized Items
Though some lucky players may find useful affixes in these fractured items, but for most players they are may be useless. Synthesizer is born for this.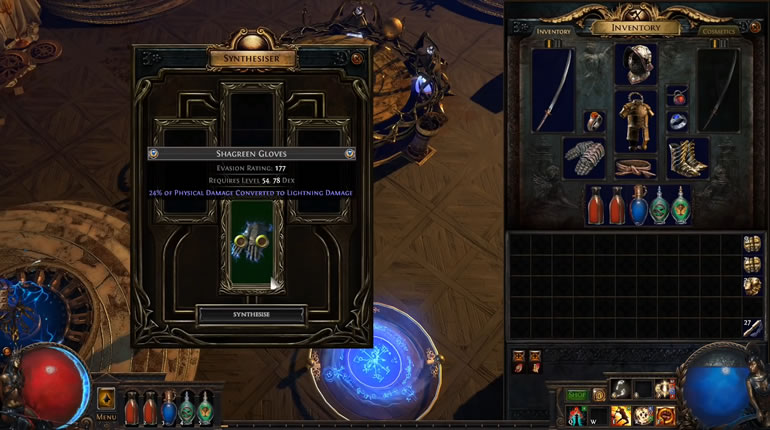 If you get three kind of Fractured Items, like gloves. The gloves whose mods are a little useful for you can be sent into Synthesizer (in Memory nexus). Then the Synthesizer will create a mew equipment contain implicit mods. GGG does not publish the mechanism of implicit mods, but obviously, it depends on the explicit mods on the Fractured Items.
Spells Rebalancing
"There were so many ways of casting spells by proxy that were better than actually casting spells that we really wanted to address that. The rebalance that we're doing is going to add more longevity to the game and give players more stuff to do over the long term."
Wilson are aware of the balance of spell in PoE. A large number of players tend to cast spells by totem or traps instead of "from their hands"
In PoE 3.6 Synthesis, GGG will amend and revamp more than 40 spells. The idea behind the spell revamp is to ensure that spells are on a more equal footing. Though we know it's difficult in keeping a perfect balance ( In fact , the great RPG all have the problems more or less). But GGG shows his determination and perseverance in providing good game experience for players.
New Spells
Besides the revamp of spells, GGGhas added two new spellcaster archetypes and six new primary damage spells to the game. The two new characters are the Chaos Spellcaster and the Holly Spellcaster.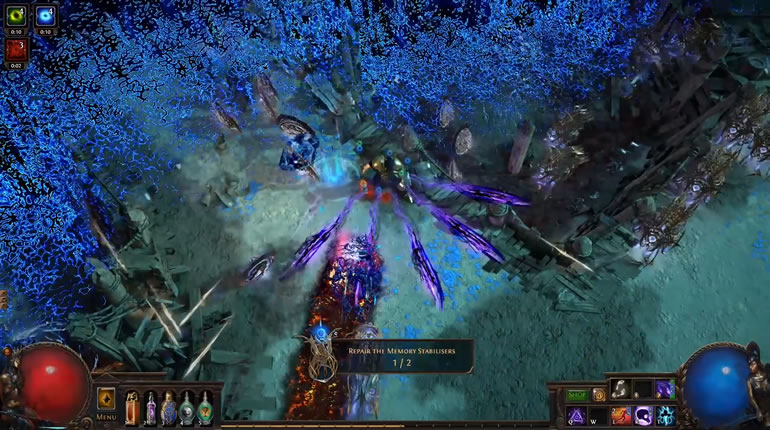 Chaos Spellcaster
The Chaos Spellcaster uses a variety of chaos damage spells that already exist in the game, as well as several new ones. One of those is called Soulrend, a skill that fires projectiles at enemies and causes damage to them over time. It's a slow-moving spell, and with support gems you can slow it down even more, hitting the target even harder.
Holy Spellcaster
One of its holy spells is called Divine Ire – a channelling skill that, when charged up, releases a powerful bolt of holy energy at the enemy.
New Unique Items
16 new unique items have been incorporated into the game. Coming in the form of armor, weapons, and accessories, the unique items of Synthesis are among the most powerful items that Path of Exile has seen yet.
Like Eternity Shroud, has a Glimpse of Eternity property attached to it – triggering a time dilation bubble when the player is hit, slowing downs enemies in its area of effect.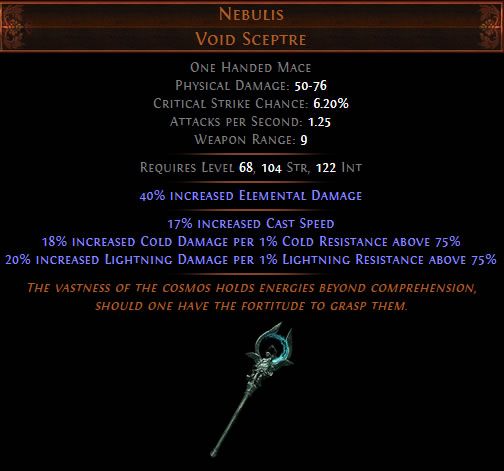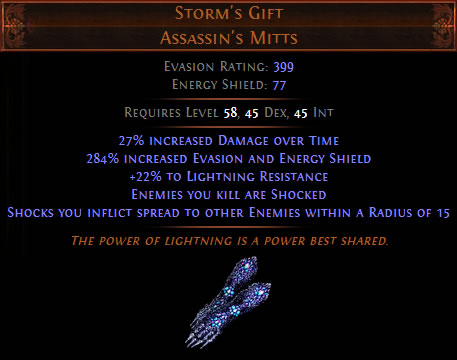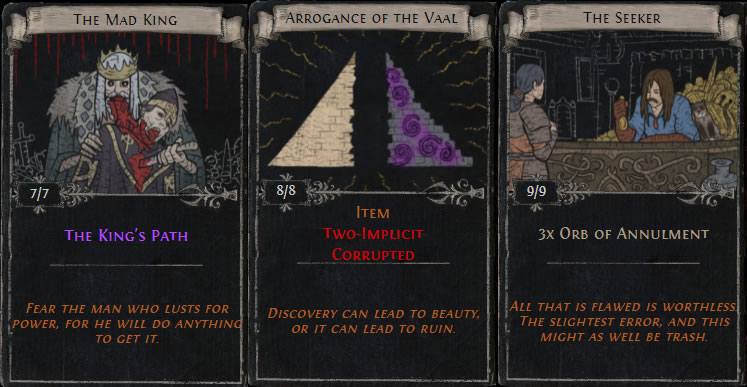 Release Time
Synthesis will be release on PC in March 8th, 2019. Like before, the XBOX One version will be later launched in March 11th, 2019. We know PS4 players are waiting for the their PoE version. It was said it would launch in 3.5 version, but unfortunately, the official delay its progress. According to the disclosed news, the PS4 version will be officially release around mid-March 2019
Want to stay up-to-date with the latest news about poe 3.6 Synthesis ? Add our website to your favorites now. We will continue to update the high-quality content about 3.6. Look forward to your browsing.
Lastest POE Builds, News and Guides