Poe Chaos Orb introduction and making guides
PoeCurrencyBuy
Date: Apr/27/17 02:05:57
Views: 3989
Chaos Orb is a poe currency item that can be used to re-roll the random modifiers on a piece of rare equipment,Chaos Orbs are useful in crafting, as they reroll all modifiers (and the number of modifiers) on a rare item. This makes for unpredictable results, so getting a specific modifier is not easy. Using multiple Chaos Orbs on a piece of equipment in the hopes of getting at least a few good modifiers is called 'Chaos spamming'.These orbs also play an important role in trading. They are the "silver standard" in the player-driven economy and are often used to buy low to mid tier items. I personally use Chaos Orbs on high level rare maps with undesirable map modifiers to completely reroll them into something else or Cartographer's Strongboxes in high level maps. One Chaos Orb can be thought as an equivalent of 1x Scouring Orb + 1 Orb of Alchemy as it does exactly the same to rare item as applying Orb of Scouring and after that Orb of Alchemy. I would not advise spending Chaos Orbs until late game, as only 1 Chaos Orb can buy you awesome unique items for levelling. Worth noting, that vast majority of unique items in this game are worth 1 Chaos Orb Orb and are mostly used for levelling, so be careful how you spend Chaos Orbs – do not use them on any items while you're levelling, just buy some uniques from other players. Chaos Orbs can be obtained from drops, but they can also be obtained from Chaos recipe, that a lot of people have no idea about. The Chaos recipe works as follows – you have to sell set of items to vendor. All of those items should be rare and have at least 60 itemLevel. You have to sell a set of 2x rings, 1 amulet, belt, gloves, body armour, helm and 2x one handed weapons (1x one handed + 1 shield works too) or 1x two handed weapon to vendor. Worth noting, that if all those items are unidentified, you will get 2x Chaos Orbs from the recipe.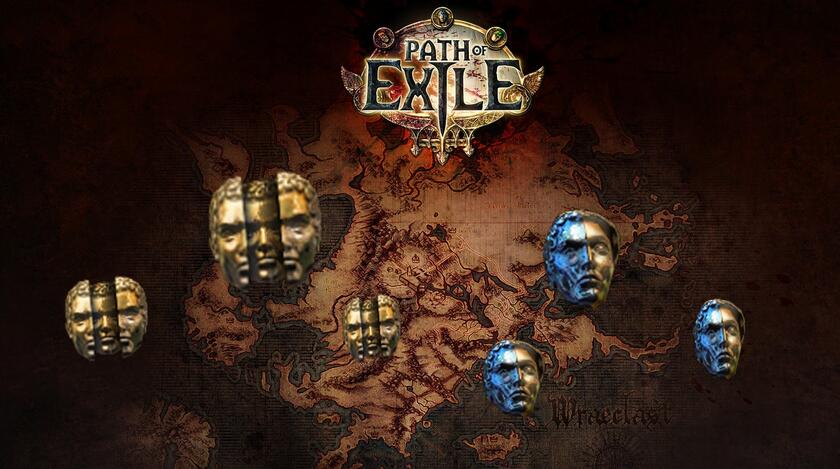 Poe Chaos Orb trade in poe.trade

1) if you have poe chaos orb you can exchange from chaos orb trade for other poe currency in poe.trade
2) if you need poe chaos orb you can exchange from other poe currency trade for chaos orb
Poe Chaos orb making guides

Hi, I think I can help you a lot. At least I hope I can.
These people's youtube video's helped me so much when I was very new to this game.
You can go in any order with Kripp's POE videos, but start from the beginning with Ziggy Survival, he builds a brand new character from the beginning explaining everything including earning currency. I learned tons from these youtube series.
Also, I think this guy has amazing videos. He started making videos after I began playing but they are very informative and useful for beginners and more advanced players too.
The main thing, is just keep playing, learning a bit here and there from videos, but mainly just have fun. Also finding an active guild can help when new to the game, there are many guilds you can find on the forums if you think that would be nice to talk to other people in game.
Buy Cheap Poe Chaos orb from poecurrencybuy.com

One of the main features of Path of Exile is the amount of items there are to obtain. There are so many different PoE Maps, PoE Orbs, and PoE Gems to discover. And Unique POE currency alone number in the hundreds. While most players do not need every single item, it is very easy to waste time hunting for one. Well, here at poecurrencybuy we have an easy solution!
Lastest POE Builds, News and Guides