Path of Exile client cannot load
PoeCurrencyBuy
Date: Sep/21/17 09:00:19
Views: 4139
Path of Exile client won't load have 2 problem, 1) It stays on the Loading screen indefinitely. 2)Nothing happens when I click "Launch", you can Run the Pack Check to solve this problem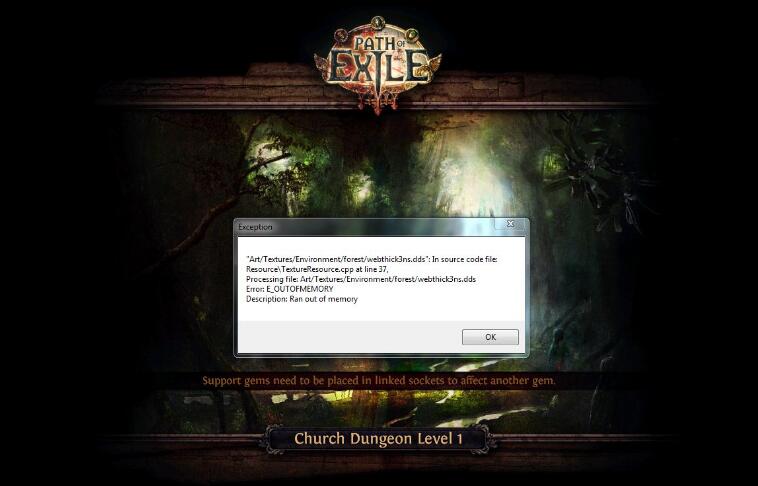 1. It stays on the Loading screen indefinitely
There is probably an error you can't see behind the Path of Exile window. In full-screen mode, you will need to Alt-tab to see what this error says. Chances are, you'll find that your pack file has become corrupted, and you'll need to run the Pack Check


2. Nothing happens when I click "Launch"
Check that your virus scan or firewall isn't interrupting the game, and check your processes (Found in the Ctrl-Alt-Delete menu) to see if the game is still loading in the background. If it looks like nothing is happening, try running the Pack Check.
How To Run the Pack Check
PackCheck is a program that will verify that all the files in your Content.ggpk file have the correct hashes.

From time to time we might ask you to run PackCheck and give us the output.

PackCheck is found in your Path of Exile install directory (by default "C:\Program Files\Grinding Gear Games\Path of Exile").

To use PackCheck:

1) Navigate to your Path of Exile install directory.

2) Right click PackCheck.exe and select Run as Administrator

3) Wait for the tool to complete. It can take a long time, and will print "Done." when finished.

4) If the tool reports any errors then please copy and paste the output into your bug report.

5) Run Path of Exile again. Any files that were corrupted should now repatch.
Lastest POE Builds, News and Guides