Path of Exile Xbox one Interview
PoeCurrencyBuy
Date: Sep/18/17 08:36:07
Views: 2035
Path of Exile Xbox one is free, and none of its optional microtransactions convey a gameplay advantage. Its development is made possible through optional purchases by the community in the form of Supporter Packs and all the content, including our latest expansion, The Fall of Oriath, is included for free. If you'd like to party with other players online, then an Xbox Live Gold membership is required.

The game will be receiving Xbox One X support. Is native 4K and 60 frames per second on the cards?

Yes, we have it running at 4k/60fps on an Xbox One X at the moment. It'll be available at the launch of the console.


What is the resolution and frame rate of the base Xbox One version?

1080p/60fps.

Xbox One X features a high end GPU. What kind of benefits does it give to developers compared to the Xbox One?

There are two types of benefits. The first is that games that ran at 1080p can now run at 4k without compromises. The second is that the additional graphics power can be used to make games look even better than they did before. This is something we'll be looking at over time with Path of Exile – pushing the boundaries of the hardware.
"If you haven't played Path of Exile before, now's a great time to dive in. If you have played in the past, it's an even better time to return."
The Xbox One X features plenty of RAM too. 9 out of 12GB is available to developers…which is undoubtedly more than the average found in gaming PCs. How has this helped you?
More RAM helps us cache art assets so that they are instantly available if later needed. This is important when players decide to visit areas they recently went to, or if they enter an area that contains art assets that are shared with another they have been to recently. The base Xbox One (and average gaming PC) has enough RAM for a few areas to remain in memory, but the 9gb available here pushes that by quite a lot.


Given that the Xbox One X is powerful in its specs, do you see a longer life cycle for it?

Yes, absolutely. I doubt games will be fully utilising its hardware for some time.
I just wanted to take you back to the earlier Xbox One days. The console's eSRAM was painful to work with. Many developers had issues with it. Is it still that much of a problem in case of Path of Exile?
Our use of the eSRAM is very simple, so we didn't really run into issues. We put our shadow maps and a few other surfaces into eSRAM and it sped up rendering those things.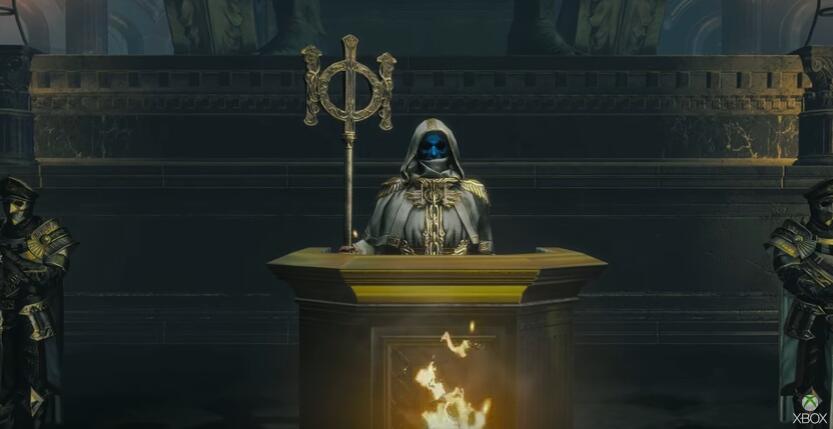 What countries is Path of Exile enabled in on Xbox One?

Everywhere apart from South Korea, China and Japan. There may be small delays with Brazil, Australia and New Zealand - we have received age rating certificates for these regions and are trying to get them processed quickly. We expect to add Japan as a region over the coming weeks.

What languages is Path of Exile available in on Xbox One?

Currently, English, Russian and Brazilian Portuguese. We plan to add German, French and Spanish alongside the PC version in the near future.


What's the First Blood Bundle?

It's a copy of Path of Exile and the First Blood Pack, which contains 200 points, an Extra Stash Tab and the First Blood Weapon Effect. It's the same price as 200 points would be and is limited to one per account. We plan to release it on PC in the near future too, as it's great for new players.


What Supporter Packs are available?

All of the ones for The Fall of Oriath are available. The prices are adjusted slightly because they don't come with physical goods like the PC versions do. We'll add the Harbinger packs in an update soon.

What Leagues are available?

The Harbinger Challenge League launched today, including Hardcore mode. Solo, Self-Found mode is optionally available for new characters upon rescuing the Scion.

What exact version of Path of Exile is being launched on Xbox One, compared to the PC version?

The release version is pretty close to 3.0.0b. We intend to update it to 3.0.1b (which has both waves of Harbinger league improvements) as soon as we can.
Lastest POE Builds, News and Guides