[PC,PS4,Xbox] PoE 3.7 Tornado Shot Ranger Raider Fast Build
PoeCurrencyBuy
Date: May/30/19 06:56:39
Views: 3855
MF, or Magic Find, is an old term from Diablo-days. It basically means stacking Quantity and Rarity to find more and better items. In Path of Exile, it means you get more currency per map, per hour, per anything you kill. If you want to try MF, this build is a very good choice.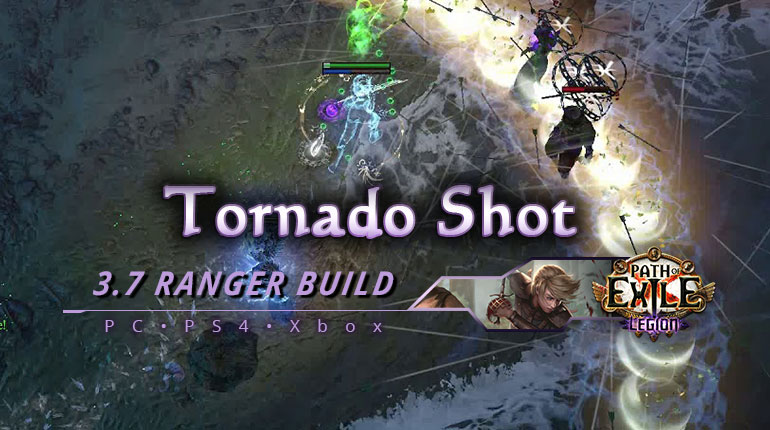 Quick Jump
Skill Tree
Ascendancy: Way of the Poacher -> Avatar of the Slaughter -> Quartz Infusion -> Avatar of the Veil
Bandits: Save Alira for the crit multi/res.
Pantheons
Major: Soul of Lunaris
Minor: Soul of Garukhan
Passive Tree
Lots of life, damage, movement speed, elemental damage with attacks, penetration, crit/crit multi, projectile damage, and of course, jewels. Abyssal Jewels are OP as h*ck and should be used as much as possible, especially on builds like this. A perfect quad T1 flat Abyssal Jewel can reach a potential of 142 average flat Elemental Damage.
PoB Link: https://pastebin.com/EfiJ98Q1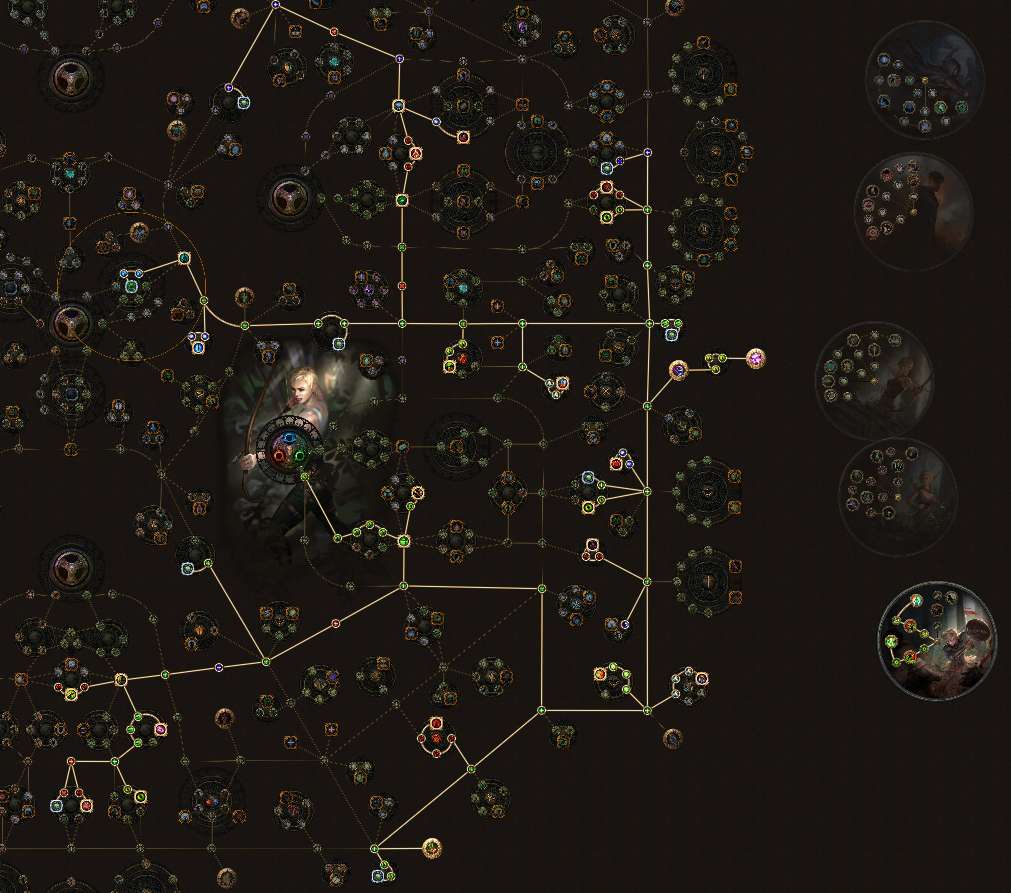 Gems Setup
6 Link Tornado Shot
4 CWDT
6 Link Herald Setup (Lol)
4 Link Movement Setup
Support Skills
Gear
For a more detailed selection of gear, please refer to the PoB Link. The gear selected in the PoB is not mandatory if it is not stated. It is recommended that the player check the affix of the gear and make a better choice.
Jewels
This build most of damage comes from our Abyssal jewels. It is necessary to introduce in detail.
Word of advice: Get whatever resist/stats you are lacking first if necessary. This is to help you get endgame perfect jewels. If you have less than 4k life, please get life as your first priority. You should be aiming for 4.5-6k life with these jewels. Remember, a well-rolled Abyssal Jewel can give you 2/3rds the DPS of your Windripper. Kind of important to get good ones.
Abyssal Jewel Stat Priority
You need at least one abyssal jewel that has Onslaught on Kill if you don't have the 6 link Herald of Ice setup. That is 20% Attack/Cast/Movement Speed that will be up for every map you run. After that:
Flat Lightning/Cold/Fire Damage to Bows and Attacks
Global Critical Strike Multiplier
Attack Speed if you've Crit Recently/Attack Speed
Life
Accuracy
General Tips
Enchantments
Gloves: Commandment of Fury/Spite/Reflection
Helm: Tornado Shot Fires 2 Additional Secondary Projectiles
Boots: Damage Penetrates 10% of Enemy Elemental Resistances If You Haven't Killed Recently OR 10% Movement Speed If you Haven't Been Hit Recently.
Mapping
We can do every map mod except for Elemental Reflect
Lastest POE Builds, News and Guides