POE 3.4 Ranger Barrage Raider Build - Magic Find Windripper
PoeCurrencyBuy
Date: Sep/07/18 09:27:26
Views: 4010
The Raider focuses on maintaining buffs, gaining Frenzy Charges, Onslaught, or Phasing through kills. She can specialize in one of these buffs to enhance its effect, greatly boosting her speed and evasion.
This build does not force the user to have some rare equipment, as long as it can achieve the same effect. There recommends windelement, the necessity to stack flat elemental damage is unique to windripper

Pros & Cons
+ Can run 100% unique items with relative ease, so the gearing is simple and smooth
+ Can run maps up to t16 with ease (though the bosses get tricky from t14 and onwards if you dont invest enough)
+ Only a few of the uniques are "mandatory" (And even then the build functions without them)
+ The league gear on the character does not change the dps
- Has a low health pool initally (around lv 70-80), can take a while to ramp that up
- Has a substantial (For those who consider 4-5ex a lot) starting cost
- Not SSF viable, sure you can farm the wind cards and the ventors gamble cards but the rest are rare-ish and have extremely rare/no divination cards
- For the build to really feel its best it requires at least 2 5links (or a 5l and a tempest's binding) and a rigwald's quills.
Ascendary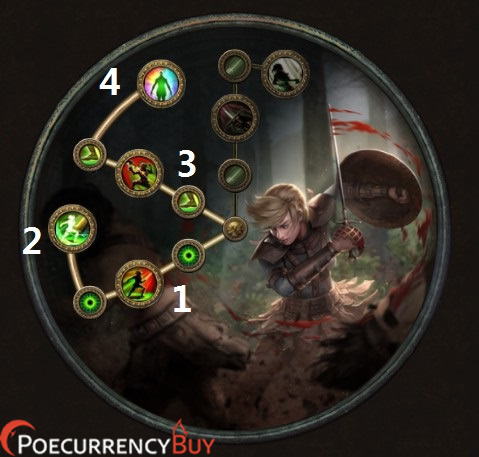 Way of the Poacher
Avatar of the Slaughter
Quartz infusion
Avatar of the Veil
Skill Tree
It is important to remember that you can make adjustments to this to get more intelligence from nodes like "Wisdom of the Glade" or resists from nodes like "Cloth and Chain".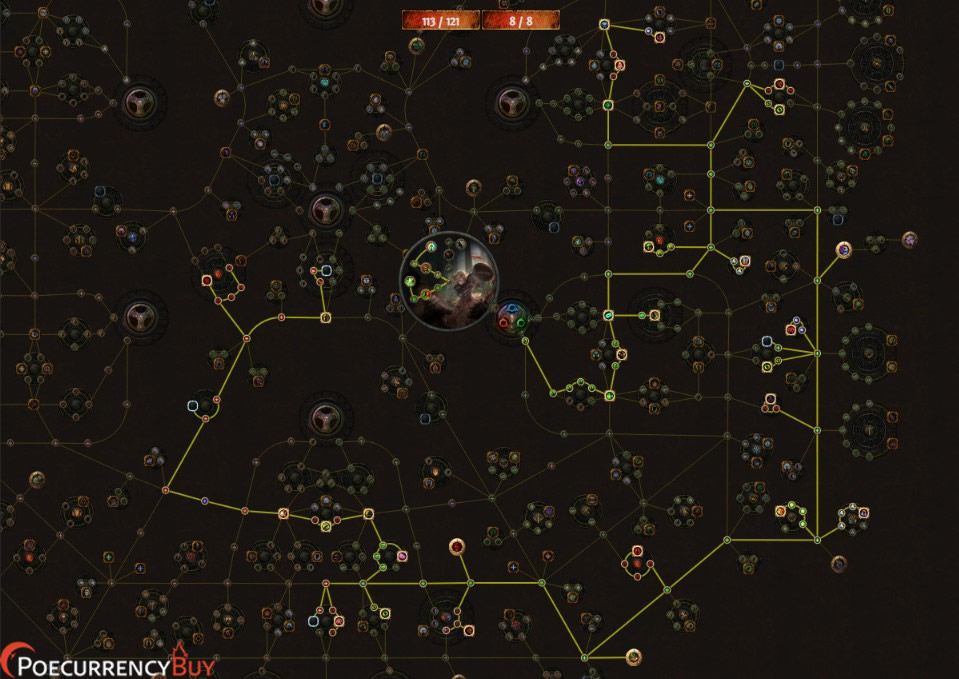 Levelling
From lvl 1: Equip Goldrim, wanderlust and whatever unique items you have otherwise that work for melee (cleave preferably)
Level 8: Equip Meginord's girdle (Great strength and dmg suppliment) Get leap slam
Level 9: Use Hrimsorrow and path to Winter spirit on the tree as fast as possible (you can refund these points once you're fully levelled)
Level 12: Equip Tabula rasa and put the gem you use for damage in it linked to two other damage supports, I normally use added cold support, added lightning support and onslaught support
Level 18: Get better gem links from act 2 Yeena, e.g. melee physical damage, maim, faster attacks (for both your dmg skill and leap slam) and get a herald of ash
Continue this until you kill act 3 Gravicius and get Cyclone, remember to upgrade your weapons with rares along the way
Level 30: Equip a Thief's torment, this will fix all your life gain/mana gain issues through your levelling process until around level 57
Level 33: Equip a reaper#s pursuit for increased clearspeed and large dmg
Level 49: Equip an Uul-Netol's Kiss to increase your damage greatly
Level 57: replace your rings with rares with resists and life
Level 66-8: Start the transition into windripper, equip your ripper, your rigwald's quills, your bisco's collar and your queen of the forest. Replacing the rest of your gear with evasion stuff with high life.
Skill Links
The links are sorted in descending order of importance. So the last gem in a chain should be the last one you slot in when you upgrade your amount of links.
Lightning Arrow

Barrage

Herald of Ice



+

or

(depend on your budget)
Blink Arrow / CWDT Immortal Call

+

or

+

Wrath / CWDT Ice Golem
+

Gear
overview: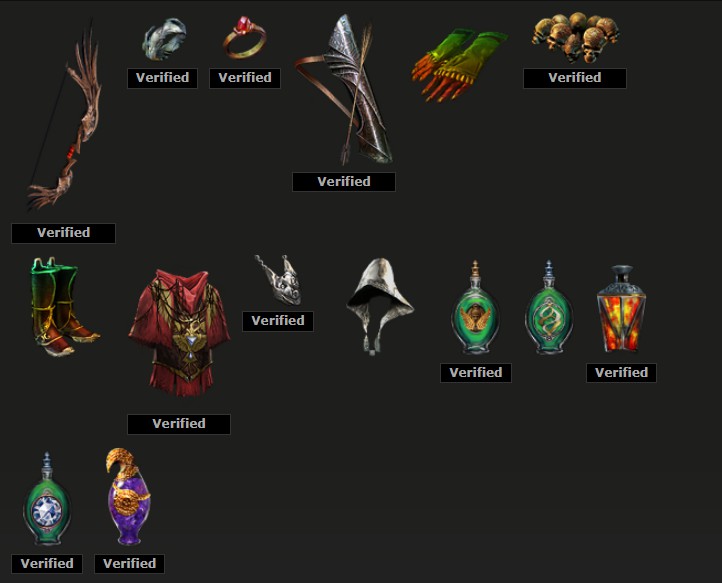 Corruptions:
Bow:
Adds an additonal arrow
+1 to maximum power charges
Culling Strike
Quiver:
Adds an additional arrow
Skills Chain +1 times
Body Armour:
+1 to level of socketed gems
+1% to all maximum elemental resistances
Amulet:
Enemies Can have 1 additional curse (If you have a second curse to apply somehow)
+1% to all maximum elemental resistances
Gloves and Boots:
+1 to level of socketed gems (Boots and Gloves)
+1 to maximum frenzy charges (Gloves)
Curse Enemies with level # Elemental weakness on hit (Gloves ONLY USE THIS WHEN PAIRED WITH THE "ENEMIES CAN HAVE ONE ADDITIONAL CURSE" CORRUPTION ON AMULETS)
#% Increased Movement Speed (Boots)
Lastest POE Builds, News and Guides