POE 3.4 Witch Occultist Support Build - Auras & Curses HC Support, Cheap & Safe
PoeCurrencyBuy
Date: Sep/08/18 08:14:07
Views: 3736
The Occultist is the smoothest ascendancy to play support. The Curses are extremely powerful and make you superb tanky. It feels really good, to be able to tank all mobs without dying at all.
In comparison to Ascendant and Guardian you loose a few Auras (Grace, Hatred, Clarity), but the curses and Malediction are compensating.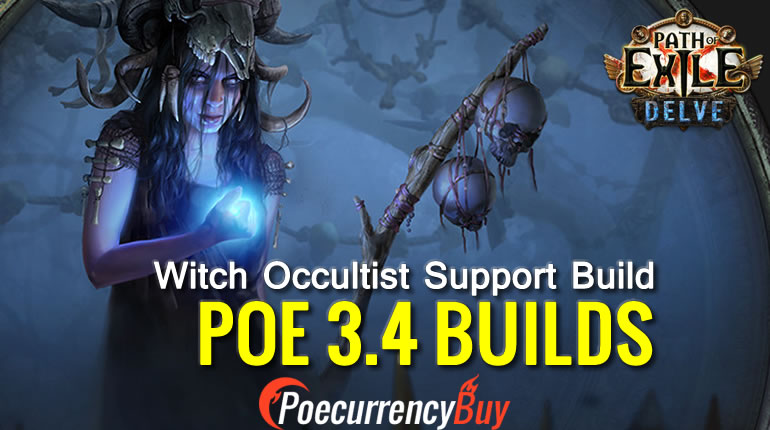 Pros & Cons
Pros:
+ High defensive boost
+ 6-8k ES affordable (& ~1.3k life)
+ Budgetfriendly (6 curses are kinda expensive, 5 are budget)
+ Curses offer an extremely good defensive boost and a decent damage increase for the party
+ Good defenses vs chaos damage
Cons:
- No regen maps are very annoying to run
- You need at least lvl 90 and a 6l Victario's to get 6 curses on Blasphemy. You can run 5 Curses way earlier.
- Gameplay is for some player not as smooth as Shavs support, because chaos damage bypass ES -> have to take care of your life pool very rarily
- Doesn't increase the power and speed of players as much (no dmg auras)
- Need necessarily 3 uniques to get going (Broken Crown, Prism Guardian, Victarios Influence)
Passive Skill Tree
Ascendary

The order highly depends, if you have decent gear of if you're new in a league:
Normal: Profane Bloom
Cruel: Malediction
Merciless: Wicked Ward
Uber Lab: Vile Vastion
If you don't have decent gear, it could be the following: Wicked Ward – Profane Bloom – Malediction – Vile Bastion
Skill Tree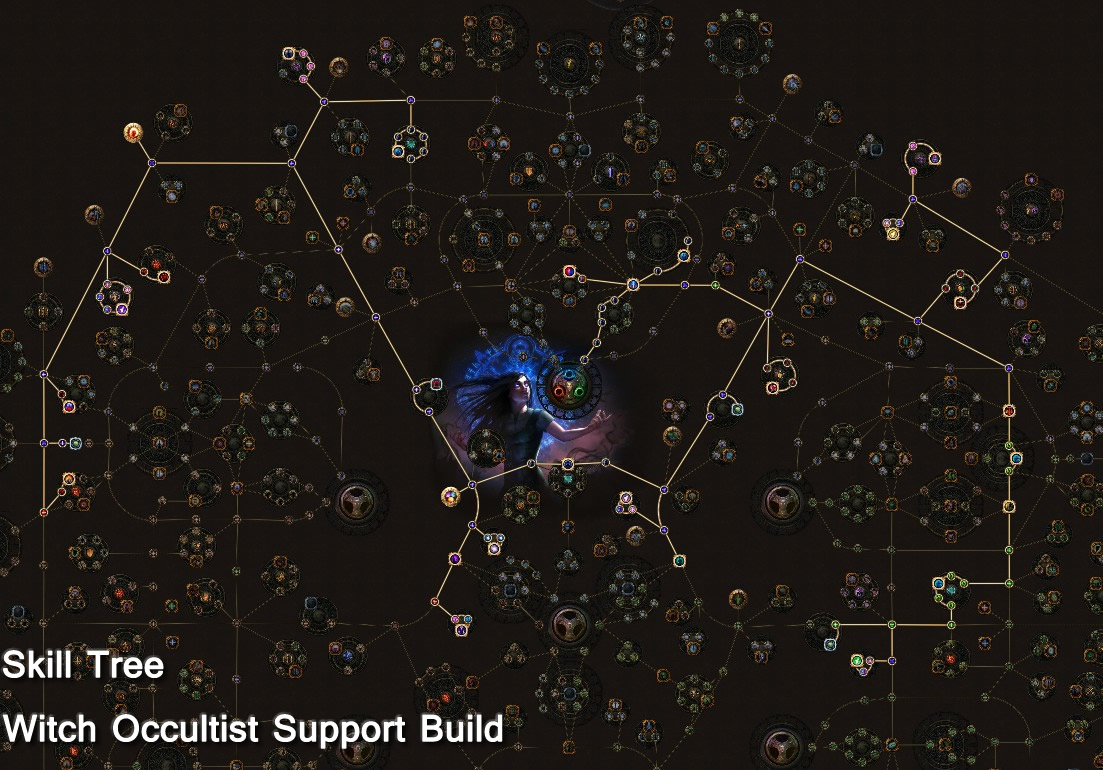 Bandits
Kill them all.
Pantheon
Major: Soul of the Brine King (take Soul of Lunaris after you got Vile Bastion)
Minor: Soul of Shakari - You can swap it out with Soul of Abberath on Burning Ground Maps (Never did it, just a Quality of Life)
Skillgem links
- Body chest: Wrath – Anger – Haste – Blasphemy + Enfeeble + Temporal Chains
- Shield: Purity of Ice + Purity of Fire + Purity of Lightning
- Helm: Vaal Haste + increased Duration + Summon Stone Golem + Vaal Discipline
- Boots: Shield Charge (lvl 1) + Faster Attacks + Fortify – Portal
- Gloves: Freezing Pulse (lvl 1) + Curse on Hit + Projectile Weakness + Faster Projectiles (swap out Faster Projectiles with Projectile Weakness, if you don't use Impresence)
- Weapon: Blasphemy + Conductivity – Flame Dash (Only use Conductivity + Blasphemy if you use Impresence)
Gear
Overview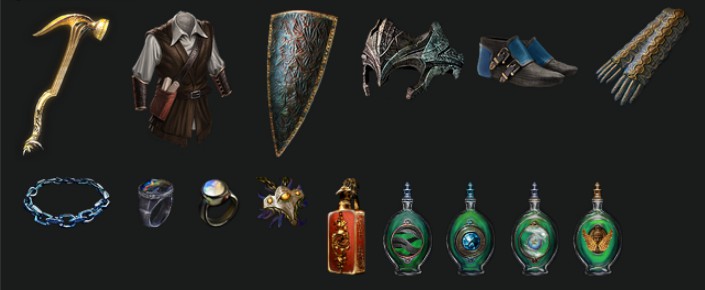 Detailed Explanation:
Body Chest: Victario's Influence (6s)
Boots: Sin Trek (try to get a high ES roll)
Sword: Prismatic Eclipse (3x green socket) or Epheremal Edge (only below 85)
Shield: Prism Guardian
Helmet: Broken Crown
Gloves: Rare ones with high ES or Kalisa's Grace (swap out Faster Projectiles with Assassin's Mark, if you don't use Impresence)
Ring 1: Rare Ring with Chaos Resistance and Energy Shield
Ring 2: Doedre's Damning
Amulet: Impresence (Lightning or Cold or Fire)
Belt: Rare Crystal Belt (Lot ES + Chaos Res) - craft if with Essence of Envy
Jewels: Conqueror's Efficiency + Conqueror's Potency + Rare (Abyss) Jewels
Flasks:
Divine Life Flask with immunity to Bleeding and instant recovery on low life
Stibnite with immunity to Freeze
Ruby Flask with immunity to Curses
Quartz Flask with immunity to Burning
Quicksilver Flask of Adrenaline
Leveling Tip
There is a way to level solo really fast (around 8h to get lvl 80). The key to achieve this is called Poet's Pen.
Get 2 Poet's Pen, link them with:
Unearth + Body Swap + Greater Multiple Projectiles
Volatile Dead + Elemental Focus + Concentrated Effect
Now just use Frenzy non stop till you reached lvl 70+
Expectations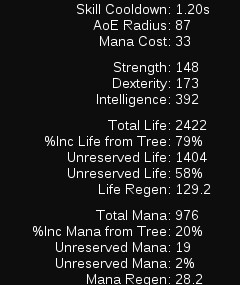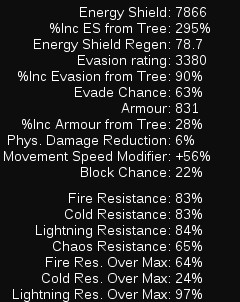 Lastest POE Builds, News and Guides