poe3.0 | Marauder build - Whirlwind Fire Axry Oriya continent's Vulcan
PoeCurrencyBuy
Date: Sep/02/17 02:14:04
Views: 2900
poe3.0 overall game environment for a variety of physical damage to enhance the friendly equipment to support with everyone to explore a land reclamation and ENDGAME build,This build is bundled in addition to the core equipment (Rittenham's abyssome Ngamahu's Flame Abyssal Ax), and any other parts can be adjusted as needed

bd Features: Rittenham's Ngamahu's Flame Abyssal Ax itself provides the ability to trigger huge output damage (Molten burst) and provide (physical damage to Physical to Fire Support) 20% (Fire Penetration Support). Without the need for 6 holes in principle to achieve the skills of the 9 even the effect of late injury to enhance the space, playing in addition to the boss can not steal the basic do not pick map affix, and low cost
skill:
1. Cyclone-Elemental Damage with Attacks Support-Melee Physical Damage Support-Added Fire Damage Support-Fortify Support- Faster Attacks Support
2. Elemental Damage with Attacks Support - Concentrated Effect Support- Added Fire Damage Support- Greater Multiple Projectiles Support- Physical Projectile Attack Damage Support- Fire Penetration Support
3. Cast when Damage Taken Support---- Immortal Call Summon Flame Golem Herald of Ash
4. Leap Slam--- Fortify Support--- Faster Attacks Support--- Blood Magic Support
5. Shoes: curse aura - flammable other according to their own choice with ancestors chiefs all kinds of injury will do
Potion:
Blood Run on Sulfur (Lion's Roar) (Dying Sun)

Equipment:
Core Binding:
(Rittenhamian Abyss Axes Ngamahu's Flame Abyssal Ax) Choose high physical damage high attack speed 6 empty no need 6 even
helmet:
(De Vodo's Belief Helmets Nightmare Bascinet) (Rimno's Pride Helm Hrimnor's Resolve Samite Helmet) or high blood high resistance gold can
clothes:
You can also choose (Carcass Jack Varnished Coat) or (Cospri's Will Assassin's Garb) - provide another way of thinking , Through the double curse to the enemy injury)
3.0 Universal (Belly of the Beast Full Wyrmscale) offers high blood resistance and high resistance.

jewelry:
Necklace can be selected (de Río's rookie amulet) or the essence of the points out of the fire injury necklace (physical damage necklace + percentage fire) have high blood resistance can basically graduated
Ring (Opal Ring) (Ring Ring Steel Ring) (Alloy Ring Steel Ring) is a good choice to add properties with the resistance can be provided by the ring to increase the injury more attributes of the price will be very good,Gloves (Spike Gloves) Spiked Gloves Select High Life Physical Points Wrong Strengths Best Speed ​​Other Make Up Blood Resistance,Shoes simple life + three anti-+ speed can be
Thieves choose
3.0 of the thieves choose to kill all 2 points talent

Pantheon:
The choice of Soul of the Brine King and the relative benefit of Soul of Yugul

sublimation:
(Painful robbing Pain Reaver)
(Cloaked in Savagery) 100% damage to life to provide a great means of life-saving means
(Crave the Slaughter)
(Flesh and blood chapter Aspect of Carnage) 40% more damage 4 sublimation greatly improve the damage
talent: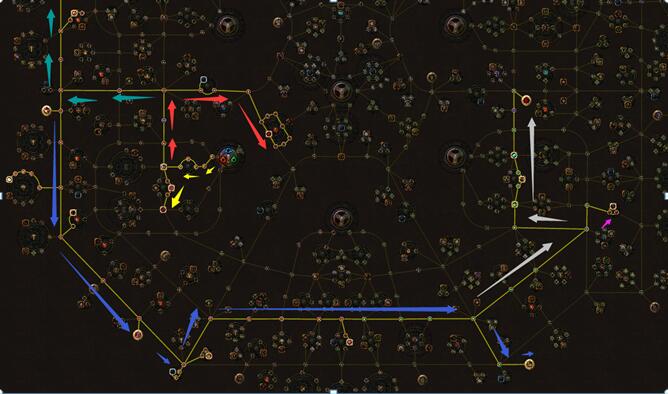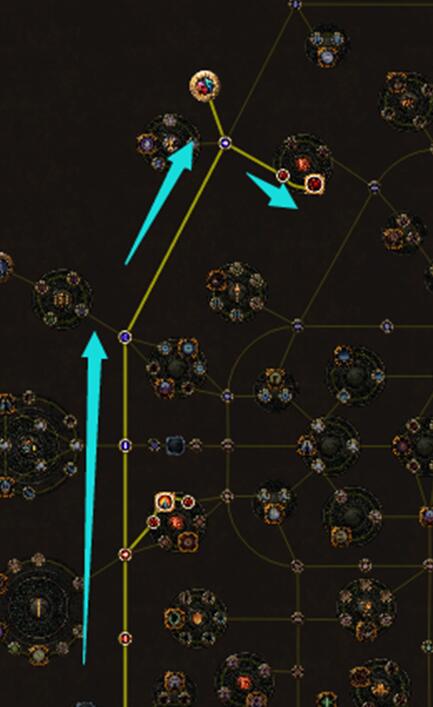 In the farm stage in accordance with the above route can pay attention to make up life can be,Late endgame stage resistance to life enough to pay attention to make up the injury to choose ax injury or flame damage to the talent point plus
Lastest POE Builds, News and Guides